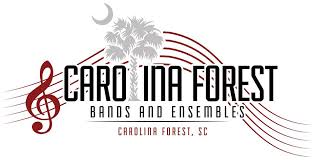 Our band has made our school come together to make it the hypest, fun-filled, and energetic high school ever. The band has went to many competitions and have made it to many competitions. For example, they take a trip for a competition down to Disney. They are always seen working diligently, and they can most likely be heard from anywhere on campus. Many members are really happy to take part in this activity.
Eden Chowning, a freshman, plays the flute. "My band experience so far has showed me what bonding looks like and how everyone is truly there for you."
The family feel atmosphere in band has made Senior Bailey Cox feel at home. She is the drum major of the 2018-2019 marching band season. She plays the flute and has been a part of band since sixth grade. The drum major conducts a portion of the band. She has been through many experiences through the good and the bad, but she really sticks through it with a smile everyday.
"A good experience with band I've had is the relationships I have established with the other members and the director," shares Bailey Cox.