You Must Be Dreaming!!!
Hang on for a minute...we're trying to find some more stories you might like.
Do you ever have trouble sleeping at night? Is it because of seeing clowns, getting chased, or falling off a cliff? Many people have nightmares that prevent little to no sleep. They mainly occur when the brain is highly active in rest. This part of sleep can be also known as Rapid Eye Movement (REM), where the eyes are moving constantly beneath our eyelids. This condition usually happens in the second half of a nighttime's slumber. There are, however, various solutions to help you get a good night's rest.
A nightmare is the most terrifying dream in which the dreamer experiences feelings of guilt, sadness and anger. Having bad dreams can be caused by a variety of reasons: lack of sleep, medications, and in most cases, eating before bed. Anxiety and stress also play key roles in nightmares.
According to the American Sleep Association, nightmares affect "as many as 80-90% of people at some point in their lives." These terrifying dreams mainly impact children and teens and often get them from technological sources. These include but are not limited to, movies, video games, posts on social media, etc.
Some individuals allow their dreams to roll over into their waken life. People can start to lose their appetite and/or lack of concentration, along with getting anger issues.
For anyone having nightmares, do not stress it out! Keep the sweet dreams in your head with the following:
Make the bedroom comfortable as possible. Make sure there is a soft blanket, favorite stuffed animal or possibly a little night-light to feel safe and secure!

Start a regular bedtime and wake-up time.

Avoid any scary/action movies or shows before bed; this will often trigger the brain to cause nightmares and sleep loss.

Tell a fun and happy story, read a book, take a bath, or listen to music.
On another note, here are some funny, crazy facts about sleep and dreams
12% of people dream entirely in black and white

Humans are the only mammals that willingly delay sleep

Sea otters hold hands while they sleep

People can have four to seven dreams at night

About the Writer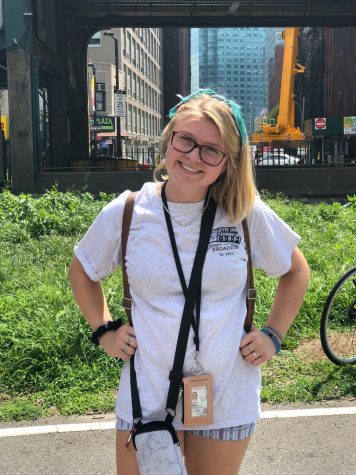 Rebekah Anderson, Staff Writer
Junior Rebekah Anderson loves to write stories and is also involved in musical theater. Her favorite subject in school is science. She was a part of broadcasting...