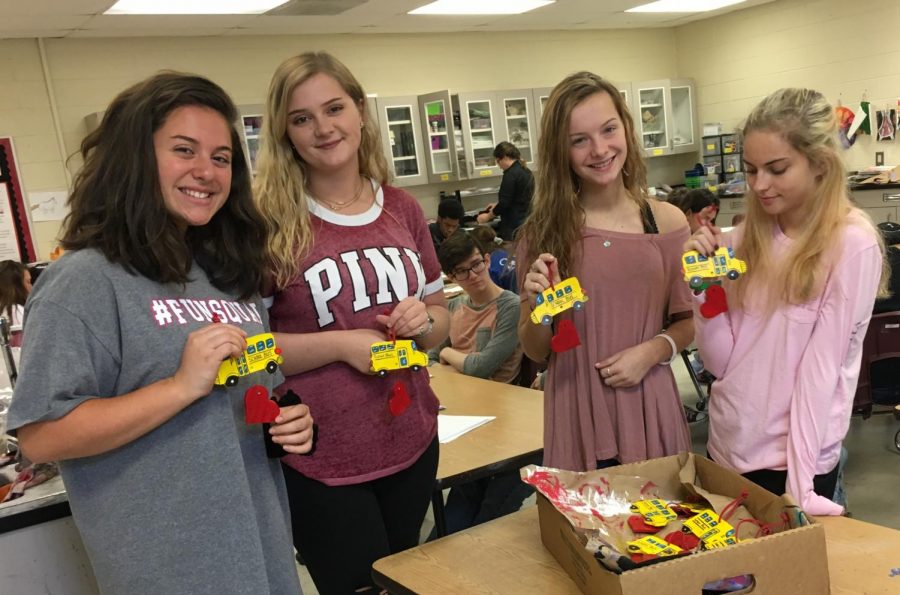 Many of us cross paths with them everyday, but we often fail to appreciate their hard work. Bus Drivers do a lot more than operate large vehicles. They are responsible for keeping us along with other children safe while traveling to and from school. For the hours that they spend operating buses while keeping the students under control, they are fairly underrated.
Natalie Pantuso's second block class, in addition to Art Club members, recognized the fact that bus driver's duties often go overlooked. They decided to show appreciation. The group came to the idea of painting school bus ornaments that can be hung near the driver. The ornament included the driver's name and read "Thank you."
Pantuso says that she was inspired to do this after she was a teaching assistant, required to ride alongside bus drivers in their routes. She added, "We'd like to do something like this for another group who typically unappreciated."
To make the ornament, students created them with clay, fired them to ensure they would not get damaged, and painted them.  The students created over 40 of them – one for each driver who parks their bus at our school.  They presented the ornaments to the drivers right before spring break.  
"I don't know how we didn't think to do this before;  it was such an easy way to make their days just a little bit brighter," said senior Brittany Roloff.
A small but grand gesture, the art students' compassion will be appreciated by many.