Relay 4 Life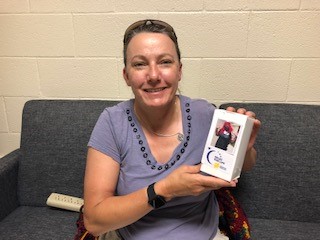 Katy Bonadio, Staff Writer
April 30, 2019
Hang on for a minute...we're trying to find some more stories you might like.
Relay For Life is American Cancer Society's signature fundraiser dedicated to helping communities attack cancer. One out of three people will be diagnosed with cancer in their lifetime. The funds that are raised through the foundation are used to honor survivors, remembered loved ones, and give cancer patients and their families the resources they need. They are many ways to help like joining a relay event, donating or fundraising. You can also become a partner like Walmart, Kroger, and Delta.
Science National Honor Society and Math Honor Society are fundraising and volunteering for the Relay For Life. This will be the second year that SNHS has participated.
"We would love everyone to come support our school team," Science National Honor Society sponsor Mrs. Prol expressed.
On campus there will be t-shirts being sold and bracelets next week, April 29-May 3. There will be a pie your teacher in the face May 3. The actual Relay for Life will be Saturday, May 4, at Market Commons and will be held all day. Students can visit Mrs. Prol to schedule when they would like to come and earn service hours. At the Carolina Forest stand, there will be face painting, corn hole, and other games. Teachers and students can help support.
Laura Weaver, one of our English/Journalism teachers, has always been a great participant. "I have never minded getting a pie in my face. It is for a good cause."
"It is important to involve high school students with the Relay for Life because it gives them an opportunity to come together to participate in an event that really has an impact outside of their school community.  The Relay for Life is specifically beneficial for high schoolers because it supports the American Cancer Society and most people, including high schoolers, have been affected by cancer in some way or another. Our school specifically was affected by cancer through the loss of Mr. Peret, a science teacher, last year," Mrs. Prol shared.
Students can take this experience and learn how they can make an impact in their work because it is so important to just give you time and talents as a contribution to others.