Behind the Scenes of Agriculture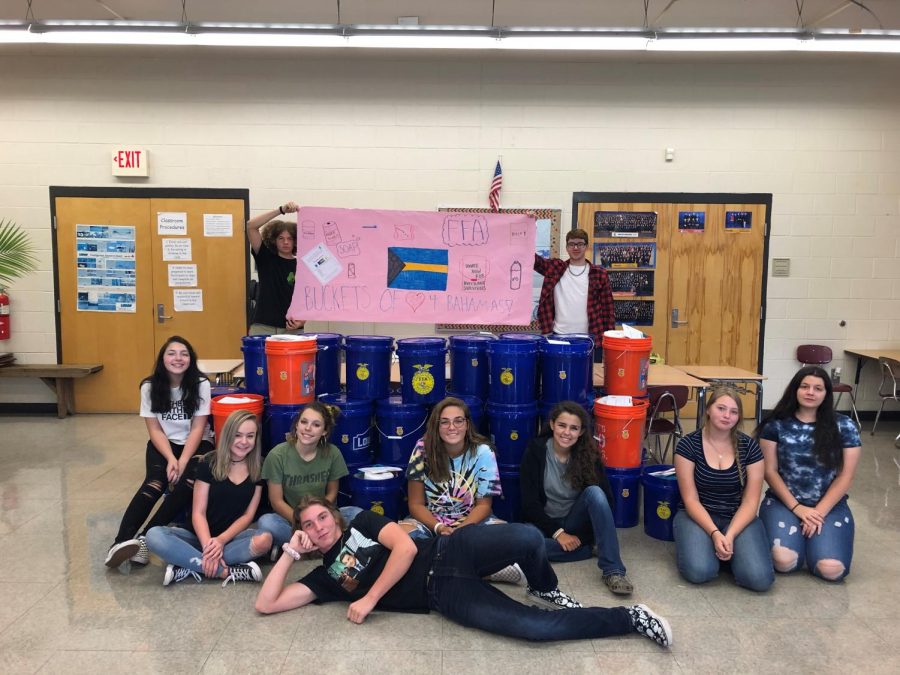 Zoe Santiago, Staff Writer
October 5, 2019
The agriculture class plays an important role here at Carolina Forest High School. Each day as we walk around the outdoor campus, we should take some time to appreciate the colorful flowers and decorative foliage. The hardworking students in agriculture make sure the landscape is kept up everyday.
Marletta Watson, one of our agriculture teachers, explains, "The Agriculture Department strives to improve and enhance the landscape of The Forest. We plant blooming annuals and perennials in the flower beds and pots around the campus to add seasonal color for everyone to enjoy."
Kourtley Hale, an agriculture student, adds, "My favorite part about the class is being able to work outside and be hands on with my assignments."
Many of the agriculture students are in Future Farmers of America (FFA), a national youth organization that promotes agricultural classes. The FFA mission statement is to make a positive difference in the lives of students by developing their potential for premier leadership, personal growth and career success through agricultural education.
Emma Dunn, an FFA member, comments, '' My favorite part of FFA is learning about modern day agriculture and how it is prevalent each day.''
CF agriculture teacher, Berry Strickland, and the FFA students organized a charitable donation event to help those in need in the Bahamas after the tragic visit from Hurricane Dorian. This category 5 hurricane was the cause of numerous deaths and the destruction of thousands of homes.
Strickland says, ''We collected necessities to fill over 60 buckets and received over $1000  to aid with the "Buckets of Love'' project. All buckets will be transported to the Bahamas to help those in need.''
The Agriculture class and FFA have contributed much to our school that includes beautifying our campus , along with helping with charitable events. We appreciate all the hard work.