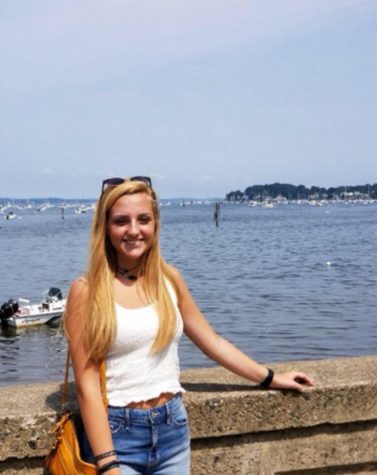 Junior Alexis Acree  is a first year member of
The Prowler.
She is heavily involved with the drama department at CFHS
.
She enjoys meeting new people and spending time with friends. Her best friend is her beloved German Shepherd, Fiona. Alexis hopes to go to college in Massachusetts and major in education.  
Contact:
[email protected]
Alexis Acree, Staff Writer
Jun 06, 2019

CFHS Represented at Boys and Girls State

(Story)

Jun 03, 2019

CFHS Represented at Girls and Boys State

(Story)

May 24, 2019

Pen Pal Fun With OBE

(Story)

May 18, 2019

Birth Month Determines Personality

(Story)

May 08, 2019

SC Teachers March To State House

(Story)

Apr 30, 2019

Paycheck and a Tan

(Story)

Apr 24, 2019

Appreciating Those In Our Everyday Life

(Story)

Apr 07, 2019

Carolina Country Music Festival

(Story)

Apr 03, 2019

Liberia: The Poorest Nation

(Story)

Mar 24, 2019

CFHS Honor Societies

(Story)

Mar 17, 2019

Three Strategies to Cut-Back on Technology Use

(Story)

Mar 03, 2019

Hosting a Foreign Exchange Student

(Story)

Mar 03, 2019

Panthers Gather Standing Ovations at Benefit Show

(Story)

Feb 16, 2019

Surprising Facts about Valentine's Day

(Story)