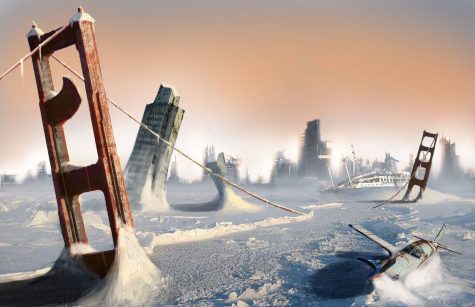 Kaya Perry, Co-Editor
October 17, 2019
There are many theories as to how and why the world will end. Some say that the sun will expand, and others say that asteroids will bombard the earth such as they did when the dinosaurs were alive. However, I believe that...
Top Movie:  It: Chapter Two
Top TV Show:  NFL Sunday Night Football
Top Video Game:  League of Legends
Top Song:  "Truth Hurts" by Lizzo
Top Album:  Fear Inoculum by Tool
October 10, 2019
October 5, 2019
October 3, 2019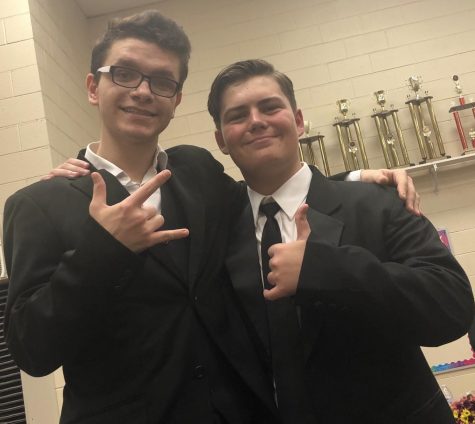 September 22, 2019
Since Carolina Forest has opened its doors in 1997, one of our strengths is our Fine Arts Department...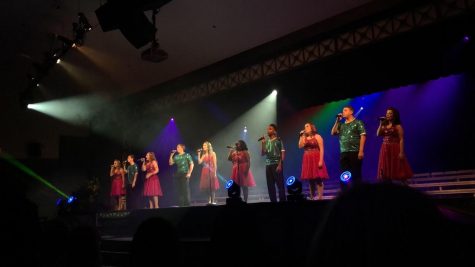 June 3, 2019
CFHS ShowCase Choir has won a numerous amount of awards and traveled to different states to participate...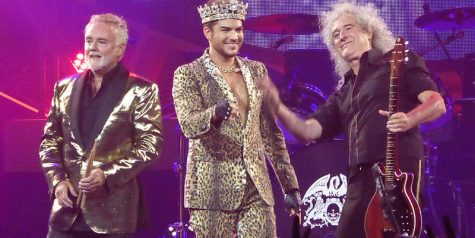 The Show Must Go On: Queen is Back
May 18, 2019
After the astounding release of the biopic, Bohemian Rhapsody, the world-renowned band, Queen is making...
September 27, 2019
I am from porches From Windex and detergent I am from the small county town  (flower-lined streets, streams, they were still cold in the summer) I am from the...
September 25, 2019
September 10, 2019
Baby Ruth: A Poem About Babe Ruth
May 10, 2019
- Marc Morris/Varsity Football Team and Robbie Raber/JV Football for their win over St. James.
- Connor Cooper and Varsity Volleyball team in winning the Region Championship.
- Terri Cox, Sean O'Malley, Matt Ward, Albert Conrad, and the Theater students for their performance of The Old Man and the Old Moon
Darin Goss Goes to The Shrine Bowl!
Congratulations, Homecoming Winners!
Freshmen: Ashton Armston & Layla Humphries
Sopohmores: Micah Nelson & Dreme Davis
Juniors: Kyle Watkins & Faith Wilson
Prince: Mason McCue
Princess: Danni Geng
King: Cullen Dore
Queen: Rebekah Anderson
October 21:  All-County Chorus Auditions
October 21: Financial Aid Completion for Seniors (3:30-7 in the Library Learning Commons)
October 23:  Final Picture Make-up Day
October 23: End Date of First Quarter
October 23: Unity Day (wear orange)
October 24:  Breast Cancer Tribute in Media Center
October 25:  Pink-Out Day!
October 28:  Junior Ring Ceremony
October 29:  National Honor Society Inductions
October 31:  HALLOWEEN!!!!!
November 1: College Apps Day
November 1-3: Fall Show Choir Concert
November 11: Veterans Day
November 13: CogAt Testing in Media Center
November 15-16: State Theatre Competition
November 19: Senior Meeting
November 26: Senior Grad Orders/Payments
November 27-28: Thanksgiving Break, NO SCHOOL!!!
*JEJUNE – lacking interest
*LACKADAISICAL – lacking enthusiasm
*GUCCI – good or cool

Loading ...
Fun Facts about Halloween and Fall
*The "bon" in bonfire is a reference to bones.
*Dressing up in costumes was once a way to hide from ghosts.
*The first Jack-O-Lantern was actually at turnip.
"Live in the sunshine; swim in the sea; drink the wild air."
Ralph Waldo Emerson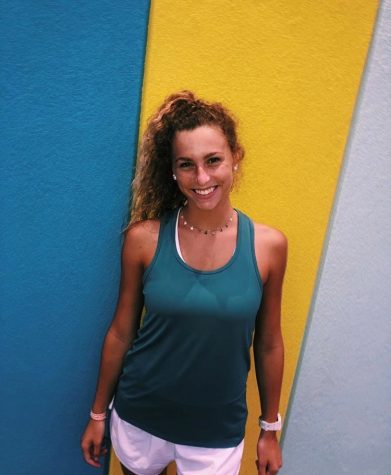 Ashtyn Perry
staff writer/ media assistant
Ashtyn Perry is a junior and a staff writer/media assistant for The Prowler. She enjoys spending time with friends and family and loves going to the beach. She hopes to attend East Carolina University...
Silver Streams Submissions
The Silver Streams will be updated frequently and will highlight our students' art and writing talent. In the link below, you may submit any artwork, photography, writings, and/or music that you would like to be featured in the our on-line literary magazine.
Note: If you would like your piece formatted a certain way, you may also provide a hard copy to Ms. Twigg's room in Tech 3.
Submit your entries to the following: