Megan Evans, Staff Writer
January 16, 2020
Football is still in the air and bringing excitement to sports fans.  Super Bowl LIV will take place in Miami, Florida on February 2, 2020. As of right now, there are four teams left in the playoffs. On Sunday, the Tennessee...
December 18, 2019
December 11, 2019
December 4, 2019
*JV and Varsity Basketball players and their coaches for wins over Socastee High School - Let's keep this up!
*Captain Boyle and the NJROTC marksmanship team for placing 4th out of 35 teams in the Area 6 Marksmanship Challenge.
*Coach Blake, Coach Perdue, and wrestlers for placing 6 out of 30 teams in a NC individual tournament.
*A huge shout-out to EVERYONE for a great first semester! Best of luck and positive vibes to our second semester, starting Tuesday, January 21.
Teacher Cadets with Ocean Bay Elementary Pen Pals!
Zoe Santiago, Staff Writer
January 16, 2020
Every athlete should focus on conditioning before and after seasons. It is important to focus on your body to prepare for specific sports. Conditioning not only helps athletes...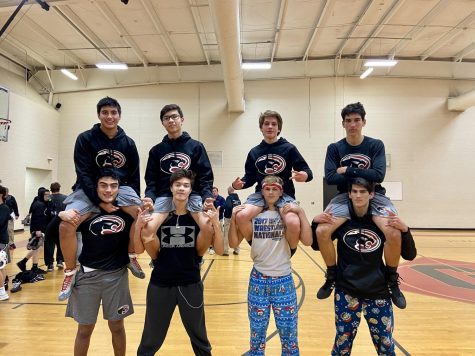 December 20, 2019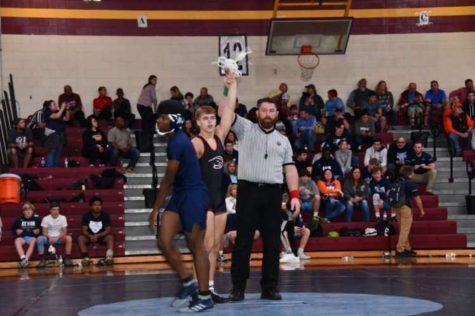 December 11, 2019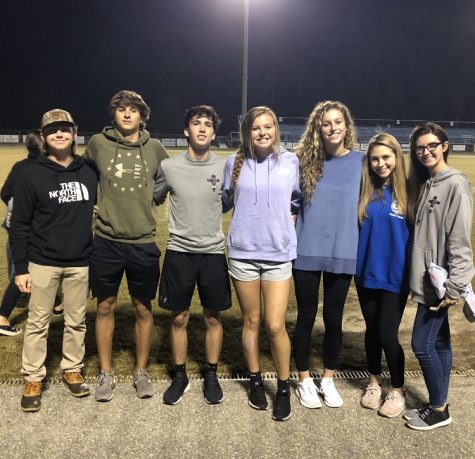 November 13, 2019
December 20, 2019
Carolina Forest is known for its Fine Arts Department. Students from all over join the Panther family...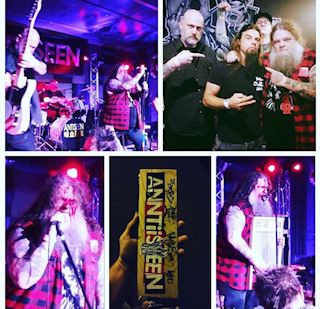 November 17, 2019
The genre of Punk Rock emerged in the mid-1970s. It rooted itself against mainstream rock music as more...

November 8, 2019
During the first weekend of November, Carolina Forest High School Performing Arts Department put on the...
Haven Lowery
January 6, 2020
You put up your walls of expectations I have been able to hit every stone With a weight around my ankle A ball and chain of reality I can not reach the top The rust cutting...
December 13, 2019
December 13, 2019
December 13, 2019
CF Teachers: Celebrity Edition
Jan. 10 – Basketball Fundraiser – selling Auntie Anne's pretzels after school
Jan. 14 – Last Day for Attendance Make-up
Jan. 14 – ATA in Cafe during lunch
Jan. 16-17 – Fall Semester Exams
Jan. 16 – National Honor Society Inductions
Jan. 20 – School Closing for MLK's Birthday
Jan. 21 – Spring Semester Begins!
Jan. 27 – Last day to change schedules
Jan. 28 – AAST in Cafe during lunch
*SLOUGH (verb) – to discard
*ASSIDUOUS (adj.) – hardworking
*CRONY (noun) – close friend

Loading ...
*Grand Theft Auto V cost $265 million to produce, making it the most expensive video game of all time.
*Dogs drink water using the back of their tongue.
*More than 150 million trees are planted in Finland every year.
"You need to know what to do when the sun is NOT shining."
                             -Robert Downey, Jr.
What was the best movie produced in 2019?
*"I really enjoyed watching It – Chapter II."
-Sophie Gamble – Sophomore
*"Birdbox was my favorite because it was scary."
-David Legette – Senior
*" End Game was the best due to the fact it was the end of the Avengers era."
-Nicole Herrera – Sophomore
*"I loved Overcomer because it was about a cross country runner who triumphs over multiple family issues and never gives up on herself."
-Ruthie Warren – Curriculum Coach
*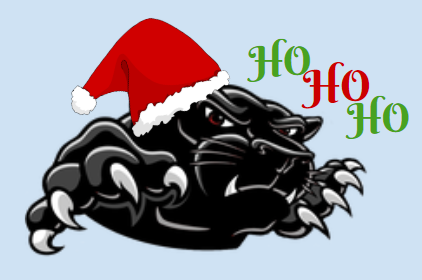 Kaya Perry
Co-Editor
Kaya Perry is a senior who loves to read and write. After two years of being a writer for The Prowler, she's now an editor. She spends most of her time hanging out with friends, listening to music and...
Silver Streams Submissions
The Silver Streams will be updated frequently and will highlight our students' art and writing talent. In the link below, you may submit any artwork, photography, writings, and/or music that you would like to be featured in the our on-line literary magazine.
Note: If you would like your piece formatted a certain way, you may also provide a hard copy to Ms. Twigg's room in Tech 3.
Submit your entries to the following: