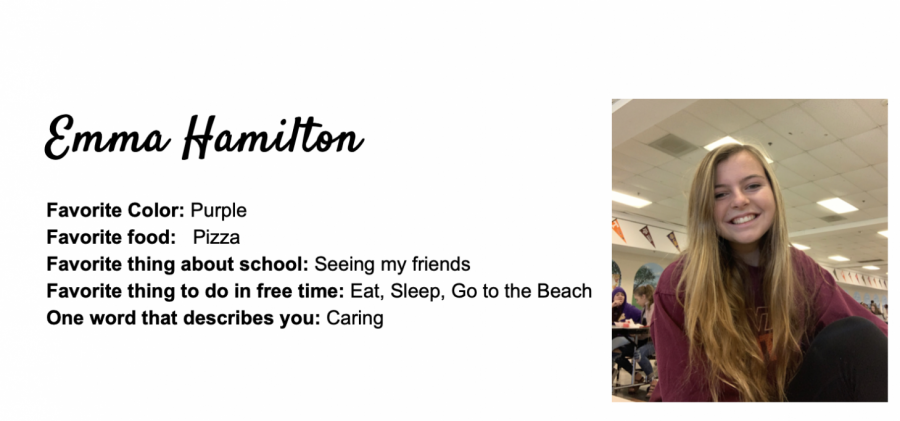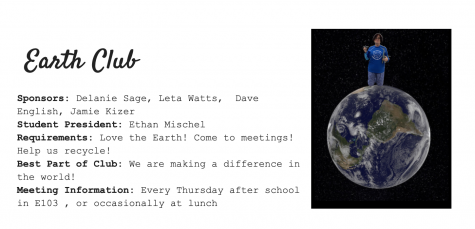 November 25, 2019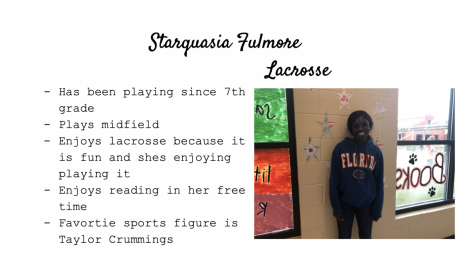 October 30, 2019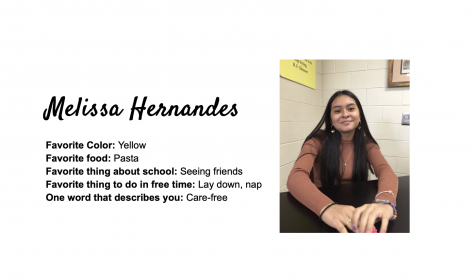 October 24, 2019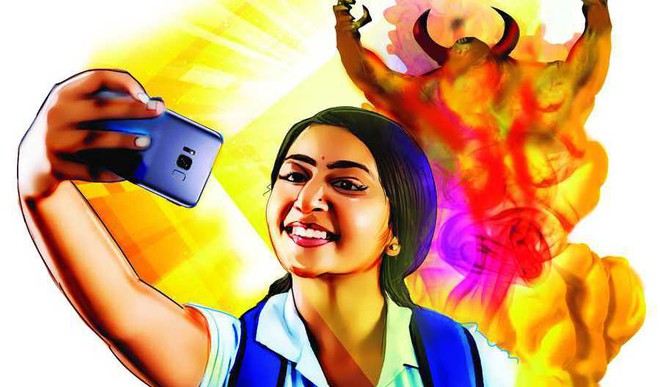 Kaya Perry, Co-Editor
December 4, 2019
As technology has advanced over the years, social media has become more prominent in everyday life. This has had some positive effects within our society but also some negative ones. It's most noticeable in younger generations...
October 30, 2019
October 30, 2019
October 30, 2019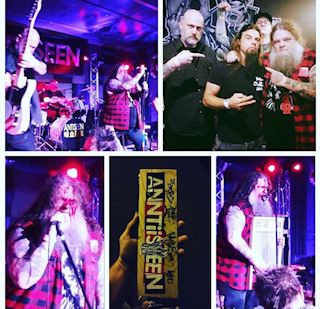 November 17, 2019
The genre of Punk Rock emerged in the mid-1970s. It rooted itself against mainstream rock music as more...

November 8, 2019
During the first weekend of November, Carolina Forest High School Performing Arts Department put on the...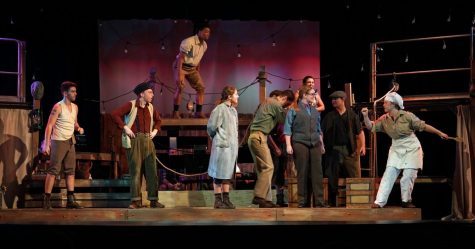 "The Old Man and the Old Moon"
October 28, 2019
Carolina Forest has amazing Fine Arts classes, which include Show Choir, Chorus, Drama, Technical Theatre,...
*Virtual Enterprise student and their teacher Melissa Gore competed at the Southern Regional Conference and Exhibition in Tennessee. There were 80 firms competing at this conference representing SC, NC, TN, IL, VA, and MI. Congratulate the following students: Eliza Edwards, Kyley Beckerman, Stephani Batkhan, Kyndal Moore, Shadin Othman, Grace-Anne McKee, Sarah Jonasson, Kaiya Willoughby, Evan Lowrie, Karson Moore, Amos Uber, Christaan Frasier, Kayla Hursey, Brayden Brewington, and Piper Hanslik.
Virtual Enterprise Grand Opening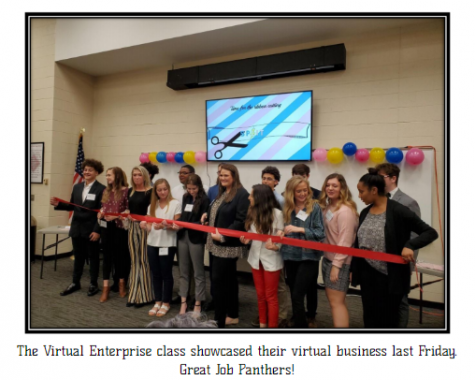 December 5: Band Holiday Show
December 13-15: Choral Holiday Concert
December 16: Junior Survival Night (in Auidtorium)
December 17-18: EOC Testing for ELA
December 18: Orchestra Concert
December 19-21: Basketball Holiday Concert
December 23-Jan 3: Winter Break
*CONTENTIOUS (adj.) – controversial
*ENIGMATIC (adj.) – mysterious
*EMULATE (verb) – to imitate

Loading ...
*Americans spend nearly $1,000 gifts during the holidays.
*Christmas decorating sends nearly 15,000 people to the ER.
*"Jingle Bells" was originally a Thanksgiving song.
"You learn more from failure than from success. Don't let it stop you. Failure builds character."
-Unknown
If you could date any celebrity, who would it be?
*Channing Tatum." – Emily Proctor/Senior
*"Jennifer Aniston." – Trace Drake/Junior
*"Tyler the Creator." – Chloe Smithson/Junior
*"Snoop-Dogg." – Kat Turner/Junior
*"Chris Hemsworth..or anyone whose first name is Chris."      – Sam Shepherd/Junior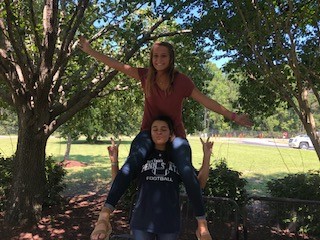 Alexa Beale
Media Editor
Alexa Beale is a senior this year at Carolina Forest High.  Alongside making videos and editing for The Prowler, she also is a varisty cheerleader and senior class president for Student Council.  Outside...
Silver Streams Submissions
The Silver Streams will be updated frequently and will highlight our students' art and writing talent. In the link below, you may submit any artwork, photography, writings, and/or music that you would like to be featured in the our on-line literary magazine.
Note: If you would like your piece formatted a certain way, you may also provide a hard copy to Ms. Twigg's room in Tech 3.
Submit your entries to the following: