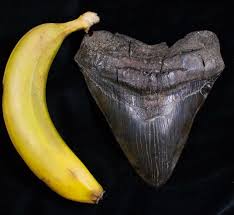 Kat Turner, Silver Stream Co-Editor
March 24, 2019
Between the geological time periods of Miocene Epoch (23.03 million years ago) and the Pliocene Epoch (2.58 million years ago), the megalodon shark roamed the oceans. Over 2 million years ago, this shark supposedly went extinct;...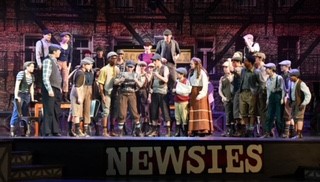 March 21, 2019
"Newsies" is based on the real Newsboy Strike of 1899. The cause of the strike was the Spanish -American...
Panthers Gather Standing Ovations at Benefit Show
March 3, 2019
Annually, Carolina Forest's Showcase Show Choir alternates between a trip to New York City and Disney...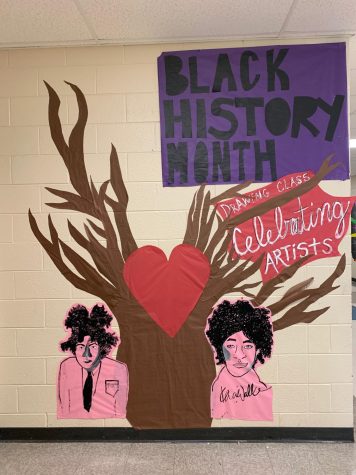 February 26, 2019
Schools across the nation are celebrating Black History Month, and Carolina Forest High School is no...
Kennedy Bassard and Braylyn Bridges

March 18, 2019
March 13, 2019
March 12, 2019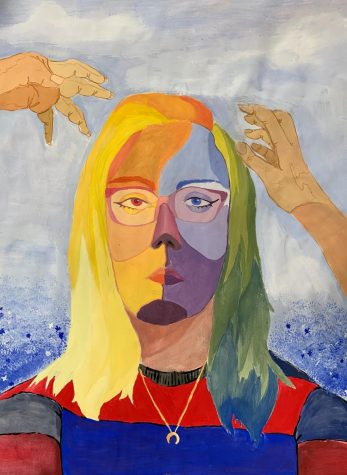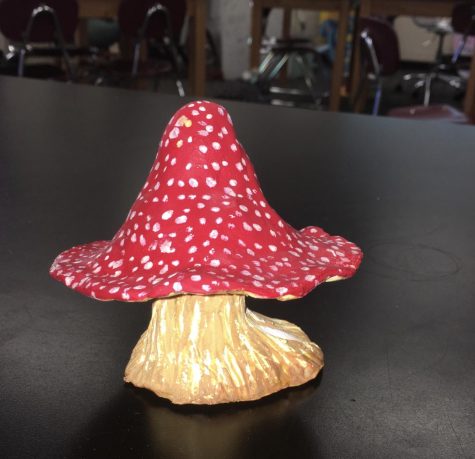 March 24, 2019
March 24, 2019
March 20, 2019
Should Students Be Drug Tested?
March 19-24- Spring Musical: "Newsies"
March 27- SAT Testing
March 30- Waves of the Future
April 11- Josten's Senior Delivery
April 12- Prom
April 15-22- Spring Break
Prom 2019: "Rendezvous Under the Stars"
Prom is on April 12, 2019 from 8pm to 12am.
It will be held at Marina Inn Grande Dunes.
There will be heavy hors d' oeuvres to eat all evening.
There will also be a free photo booth, but if you want professional prom portraits, that will be available as well. The payment is due to the photographer on prom night.
Juniors and Seniors may purchase up to two tickets: their ticket and a guest.
Students must buy their ticket by April 5th; they will not be sold after this date. They may put $10 down on a ticket and pay it off before prom.
You must turn in your prom contract with your payment!!!
Ticket Prices:
February 11-22: $50
February 25-March 8: $60
March 11-15: $70
March 18-22: $80
March 25-29: $90
April 1-5: $100

Loading ...
*Monica Brisbon and the Inspirational Club for sponsoring Black History Month Door Decorating Contest and hosting an open-mic at lunch!
*Mrs. Gore, Mrs. Jones and the Deca Students for their achievements at the SC State Career Development Conference.
*Coach Blake, Coach Perdue, Coach Fernandez and the wrestlers who competed in the state competition.
*Triskaidekaphobia is the fear of the number 13.
*The dog on The Wizard of Oz was paid more than munchkins.
*In a room with 23 other people, there is a 50% chance that two of the people in the room will share a birthday.
*Bolts of lightning can shoot out of an erupting volcano.
*cattywampus – adjective
thrown into a state of confusion
*scrupulous – adjective
having moral inegrity
*tergiverstate – verb
to repeatedly change one's attitude or opinion with respect to a cause
"Free my man butter doin' life in the box. What's good?"
-Sophomore
"15 more school days until Spring Break!  But who is counting?"
-Teacher
"I wish I had a smart twin who could take all my tests for me."
-Freshman
11 of our wrestlers competed at Lower States this weekend at Chapin High School. They finished fourth overall, but four of them qualified for states! Noah Sritan (152) and Isiah Pope (106) are the 5A Lower State champions. Nazir Wynn (113) placed second, and Matthew Ashworth (120) placed third. Congratulations Panthers, and good luck at State!
Who would you choose as "Woman of the Year?" Why?
*"Jennifer Lawrence. She doesn't let society's criticism get to her and continues to be herself."
– Kaya Perry/11
*"Alexandria Ocasio-Cortez! She is only a year younger than me and has worked her way up to the White House from being a waitress in New York, becoming the youngest woman ever to serve in Congress. She is so relatable and passionate."
-Morgan Bane/Teacher
*"Kylie Jenner. She made billionare status, is self- made, a mother and a business mogul."
– Hayden Hughes/ 10
*"My mom.  She has raised me to be the awesome woman I am."
-Diondra Williams/ CCU Student Intern
*"Lady Gaga.  She inspires so many to be comfortable in their own skin no matter what!"
– Amy Perry/ Teacher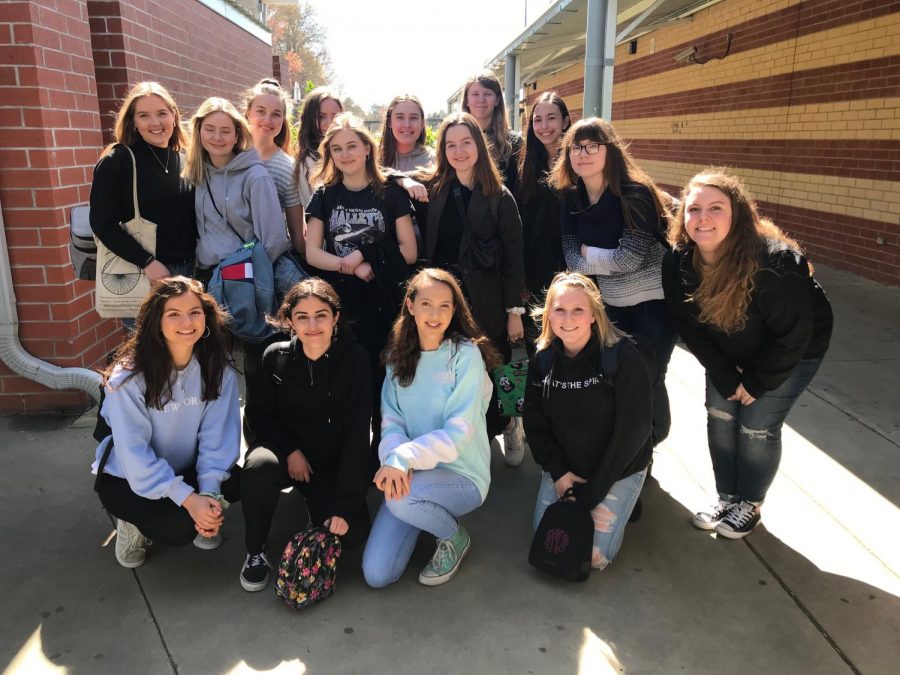 Kat Turner, Silver Stream Co-Editor
March 21, 2019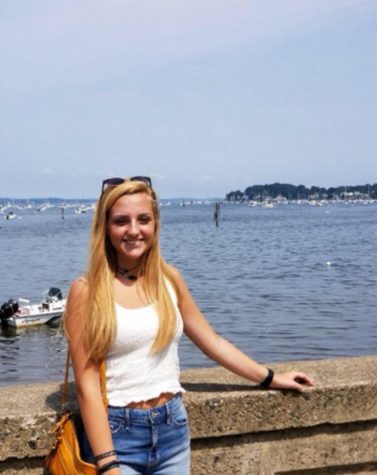 Alexis Acree
Staff Writer
 Junior Alexis Acree  is a first year member of The Prowler. She is heavily involved with the drama department at CFHS. She enjoys meeting new people and spending time with friends. Her best friend is ...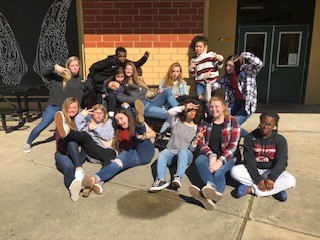 Silver Streams Submissions
The Silver Streams will be updated frequently and will highlight our students' art and writing talent. In the link below, you may submit any artwork, photography, writings, and/or music that you would like to be featured in the our on-line literary magazine.
Note: If you would like your piece formatted a certain way, you may also provide a hard copy to Ms. Twigg's room in Tech 3.
Submit your entries to the following: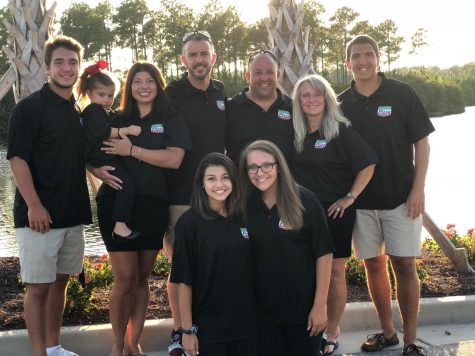 Cassidy Duff, Editor
March 5, 2019
The Prowler Staff visited Michael's Pizza at the end of the first semester, owned by Michael and Laura Marchese and Thomas and Kristy Nuzzi, in Carolina Forest located in...
Should Students Be Drug Tested?
February 20, 2019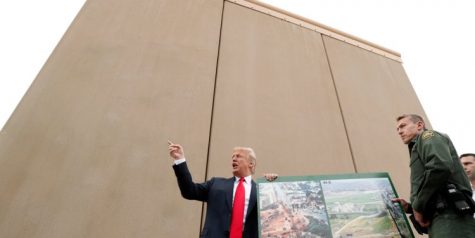 The Dividing Factor We Don't Need
February 16, 2019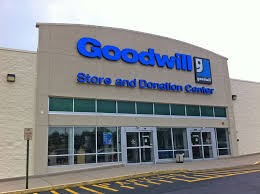 February 14, 2019