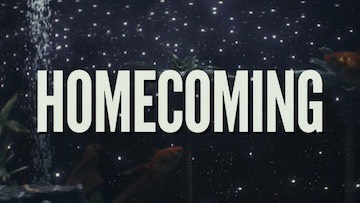 It has been over a decade since Carolina Forest High School has had a homecoming dance. Homecoming dances are a tradition around the country. It is a right of passage through high school. Homecoming dances fill many alumni's memory banks with memorable dates, puffy dresses, and silly moments with friends. One song from the night can take a person right back to their high school days.
 So, why has it been so long since Carolina Forest High School has had a homecoming dance? 
The reason is simple. It all comes down to cost and numbers. Carolina Forest is a very large school with a huge student population of 2,973. This makes it difficult to host a homecoming dance. Then there is the cost. It costs a lot of money to hire a DJ, decorate, hire security, and rent a venue. The last time Carolina Forest High School had a homecoming dance was 2000 when the school only consisted of 9th and 10th grade. The number of students in attendance were 445, so the dance was able to be hosted in the school's cafeteria. There was not a need for extra security as there is in this era of social media. 
"I've been at CFHS since we opened in 1997, and I remember how much fun our first homecoming dance was in the cafeteria.It was so nice to see everyone dressed up," shared Ann Twigg, one of our English teachers.
The Carolina Forest Student Council is trying to breathe life into the idea of having a traditional homecoming dance to create long lasting memories. This past week, Student Council Advisor Kristen Kilheeney sent out a poll to collect evidence that there is student interest in a homecoming dance. This did prove the point that a homecoming dance is wanted because of the amazing 1,153 responses from the poll. There were 84 no's to a whopping 1,060 yes's. There is definitely a student interest in having a homecoming dance. 
Kilheeney, contributed, "I was not shocked by the results of the interest form. I have heard, starting last year, that students were interested in having a dance and this interest survey proved that there is a real interest this year."
The Student Council has some cost saving ideas up their sleeve. One is to host the event in the main gym and on campus. This was actually done in 2021 for prom. Some feel this was a success and cost effective. On the poll sent out by Kilheeney, there was a question asking if students would still attend the homecoming dance if it was hosted in the main gym. Votes dropped to 904 yes's and 250 no's. This is still powerful data suggesting that a homecoming dance is of interest even if it is in the main gym. 
Senior Sofia Morant, our Student Body President, added, "I do believe that we can have a successful homecoming dance in the gym. It's more about the experience rather than the venue and it is what you make it. I do believe that the student body this year would make the dance a very special experience."
Whether the Carolina Forest Student Council is able to arrange a homecoming dance or not, the Carolina Forest students are pushing for change by trying to add this tradition back to their school.