To All the Boys I've Loved Before: Review
Hang on for a minute...we're trying to find some more stories you might like.
To All the Boys I've Loved Before, a novel by Jenny Hany, became a Netflix Original that has won over the hearts of many in the last couple of months.
The star of the movie, Lana Condor, plays 16-year-old Lara Jean. She is very close to her older sister Margot but has a secret crush on her boyfriend. Throughout her adolescent/teenage years, she has had a crush on four others. She wrote these secret love letters to them at different points in her life. She addresses and stamps but never intended to send them.
Lara Jean's little sister, Kitty, finds these letters and sends them to each boy. The movie shows how each boy receives the love letters and how they confront her at different times. The one who has caught everyone's attention is Peter Kavinsky (Noah Centineo). She never had the courage to express her crush on him, but when he gets the letter, he realizes the crush she had on him. As the school now knows her secret, she finds herself in a serious love situation.
It seems like the world has fallen in love with Peter Kavinsky and more with the idea that they actually should be together- in real life. Lana Condor and Noah Centineo have used social media platforms to do interviews together and take pictures in order to promote their movie, which has made their supporters fall even more deeply in love with their relationship.
After watching the movie, I see why it's no surprise the internet has fallen in love with the movie. It isn't like the classical love stories but actually sweet and is for sure to put a smile on your face. Not only does it depict real high school situations, but it takes an overall effort to show the growing relationship between the main characters. Whether people see it as just another teenage love story, the movie has valuable lessons. It teaches the values of confidence, family unity and honesty. It also makes you wonder what would happen if all your love letters to your crushes would be send out? How would you react? I would honestly not have dealt with it the way Lara Jean did. It was overall a great movie to watch with a friend and is fun and sweet to watch. For anyone who has not seen it, you definitely should. I give it a 10 star rating.

About the Writer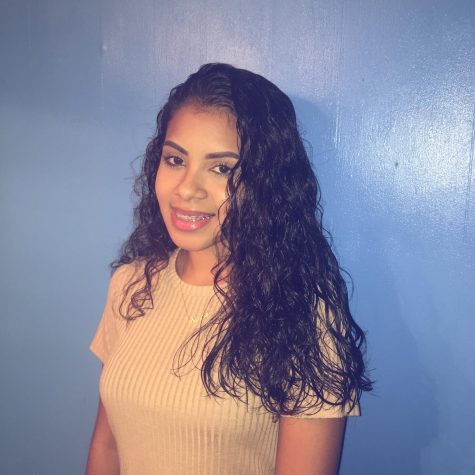 Jessica Cedeno, Staff Writer
Sophomore Jessica Cedeno was born and raised in the Conway area. Her favorite subject is math but she also enjoys writing and reading. In her free time,...