Cross Country Season
Hang on for a minute...we're trying to find some more stories you might like.
The Cross Country team had a successful season. The team, which consists of 26 boys and 6 girls, had their state meet in Columbia on November 3rd, under the direction of Coach Patrick.
The team includes the following: Michael Mohr, Jake Dulson, Jonathan Penter, Cullen Dore, Austin Smith, Trevor Atkins, Nick Mohr, Tony Mastroberti, Aidan Wisler, Myers Locke, Charlie King, Ashton Bassard, Darren Pineiro, Connor Butchka, Raymond Nassrah, Daniel Santiago, Brianna Hatfield, Thomas Vehige, Jeremy Joy, Olivia Growe, Olivia Wisler, Tyler Rielly, Erhard Owusu-Bonsu, Paycen Desnoyers, Jacob Snyder-Mounts, Sam Borisuk, Kailey Habib, Kennedy Bassard, Deniz Ender, Micah Sapp, Julianna Mauro, and Jonathan Arias.
At the state finials, the boys were led by senior Michael Mohr (16:55) who came in 48th place. Mohr was followed by Jonathan Penter (17:06), Jake Dulson (17:24), Austin Smith (17:36), and Cullen Dore (18:04), finishing up the top 5. Not far behind was Trevor Atkins (18:43) and Nick Mohr (19:02). The team had an overall finish of 15 out of 20.
Brianna Hatfield (21:09), a sophomore runner, ran her first state competition and finished in 87th.
Both girls and boys finished the season strong despite multiple weeks off due to Hurricane Florence.
Coach Patrick stated that "many weeks off from running in the middle of the season could have really hurt the team, but the runners were contacting me and asked me what they were able to do while we were out of school."
The team also missed seven out of the 12 races scheduled. As a result, they had to go into the post/season without much practice, but it did not have major effects on the team in the long run.
Coach Patrick says that "our vision this year was not to win meets but to compete at a high level in the state meet; winning meets along the way was a byproduct. They always were willing to rise up and exceed my expectations as a coach. They were hungry to be better and that is what has allowed them to see the success that they have had."
He believes "it is all about growing each athlete throughout each season" and "with each year, the team overall is showing great improvement."
The Cross Country team grew as a team, and each athlete improved. The team put in much time to achieve the success they achieved. We congratulate them on all the success throughout the season and look forward to the success the Panthers will have in future seasons.

About the Writer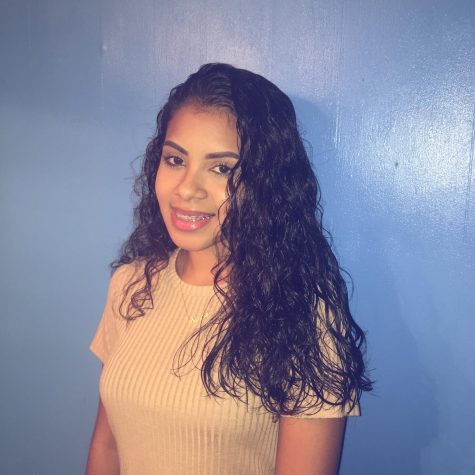 Jessica Cedeno, Staff Writer
Sophomore Jessica Cedeno was born and raised in the Conway area. Her favorite subject is math but she also enjoys writing and reading. In her free time,...