Brotherly Love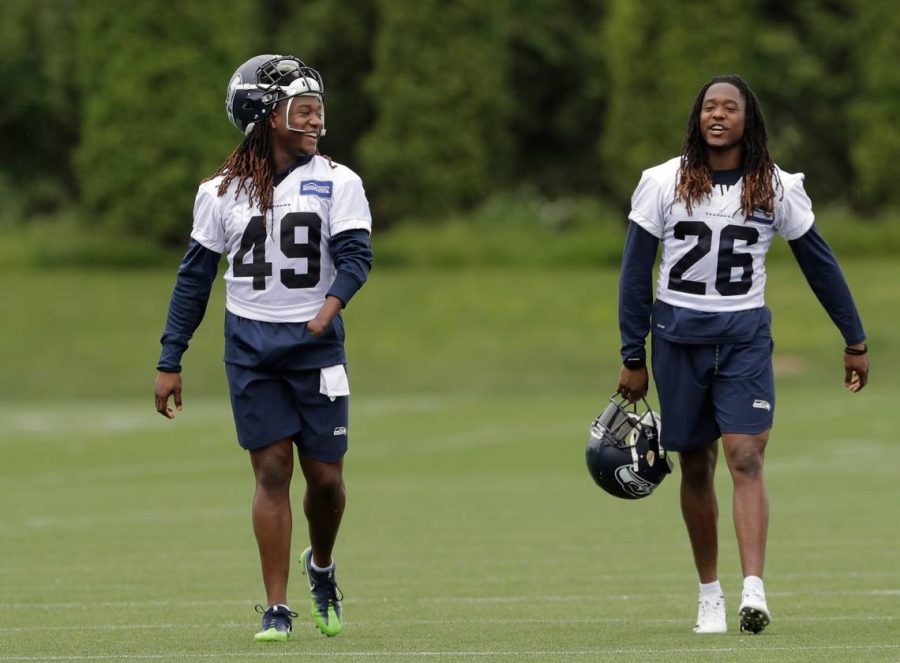 Haylee Adkins and Caelia Allen
December 6, 2018
Shaquem and Shaquill Griffin are twins who play for the Seattle Seahawks. They were born on July 20, 1995 in St. Petersburg, Florida. Shaquem had amniotic band syndrome from birth that caused him to get an amputation of his left hand. Amniotic band syndrome is when an unborn baby's body part gets tangled in the umbilical cord.
When the boys turned eight-years-old, they made a pack that when they grew up, they would live together, marry twins, have twin children and raise them in the same house. The brothers played football in high school together and wanted to be on the same football team. When colleges started recruiting Shaquill, he turned them down to be with Shaquem. When the University of Central Florida offered Shaquill a scholarship, he simply gave the university an ultimatum: they would have to offer his brother one, and the University agreed by giving them scholarships.
Shaquill graduated and became a star rookie as a cornerback for the Seattle Seahawks. Shaquem wasn't invited to the NFL; he later went to the NFL Combine and won the 40-yard dash. A combine is a way for athletes to show their abilities by going through athletic test. When the Seahawks drafted Shaquem as a linebacker, the twins dreams came true.  
Gillette razors made a commercial to promote their new razor and asked Shaquem to be in it to show how he faced adversity. In the commercial, the twins' father talked about how they stuck by each other growing up. They trained together and expected to play together for as long as possible except Shaquem got held back in ways Shaquill didn't. Shaquill did as much as he could stay by his brother. Although they were on the same path, the boys had different ways of getting to their destination.