Holiday Traditions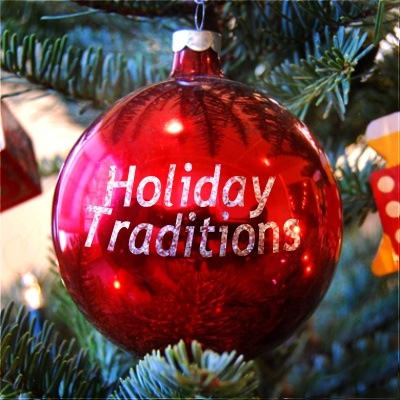 Hang on for a minute...we're trying to find some more stories you might like.
There are three major holidays coming up, and all of them come with many different traditions: Christmas, Hanukkah and Kwanzaa. This time of year is for families to come together and celebrate.
Christmas is on December 25th, and many people start the celebration on Christmas Eve. Jesus was born on Christmas, so it is a day to remember and celebrate Him. It is also a time to be with family and share gifts to show appreciation. One Christmas tradition is putting up a Christmas tree and decorate it. Many families go out to pick out a real tree at a tree farm together, and many small towns have annual tree lightings and parades. It has always been a tradition for many people to bake Christmas cookies. Many people start Christmas festivities once Thanksgiving is over, so they will decorate their homes and listen to Christmas music. Many people also attend a Christmas church service to celebrate the true meaning of Christmas.
Hanukkah is a Jewish holiday that lasts eight days. This year it was from December 2 to December 10. One of the main traditions is the lighting of the menorah. It has nine candles, and one candle is lit each day by the one in the middle. Traditional Hanukkah prayers are recited during the lighting of the menorah for the Jewish Festival of Lights. Families can either share one small gift with each other for each day of Hanukkah or give just one big gift. The dreidel game is a traditional game in which everyone spins the dreidel and collects coins from the middle depending on what it says. This winner is the person with all of the coins.
Kwanzaa is a celebration of the African diaspora. The purpose is to give thanks for all the good things in those communities. It begins on December 26 and lasts to January 1. Similar to the menorah for Hanukkah, a Kwanzaa tradition is to light the kinara each night. The center candle is black and is lit first; the candles on the left are red and right are green. Each night they alternate between red and green. There are many different symbolic items that are set on the table with the kenara. These include Mkeka (The Mat,) Kikombe cha Umoja (The Unity Cup,) Mazao (The Crops,) Muhindi (The Corn) and Zawandi (The Gifts.) There is also a traditional greeting that is used in Swahili. It is "Hibari Gani," which means "How are you?"
No matter what holiday people celebrate, there are many special traditions that bring smiles and laughter. Each holiday serves the same purpose: bringing families together to celebrate their love and appreciation. It is important to take some time to show thankfulness this time of year, and these holiday traditions result in memories of a lifetime. Happy Holidays!

About the Writer
Cassidy Duff, Media Editor
Senior Cassidy Duff, our Student Body President, is an editor for The Prowler. She was a broadcasting student last year, but this is her first year on...