From Me To You
Hang on for a minute...we're trying to find some more stories you might like.
Sometimes amazing little things are unexpected. This is quite the phrase to describe Senior Lila Myers' journey while writing her book, From Me To You , the result of Lila's struggle with anxiety during her junior year. The book is a poetry collection established in comfort and her newfound joy of writing. The first book was set to publish on November 4th, but due to college being a prominent aspect of the writer's life, she has put her moment of literary celebration on pause. She fell in love with it and started writing a few poems of her own. That is how From Me To You came into the picture.
She was never much of a writer except a few songs here and there, but after writing her first book, Lila is quickly welcoming the art form of writing into her life. She received a journal for her birthday from her best friend, who told her to fill it with what made her heart happy.
Lila does not have an official publishing date, but her book will be available to purchase on Amazon. She will announce the release date on her Instagram @/lila.myers. You can also find snippets from the book there.
Ms. Twigg taught Lila when she was a sophomore. "She was an assiduous student who exhibited a love of writing. I'm so proud of her."
The senior says the experience of writing her book and juggling school wasn't difficult.
Lila expresses, "It was honestly not that hard. It was just a way to let everything out and take control of my anxiety."
She didn't place any unnecessary pressure on herself and rather wrote when she felt moved to write. As a person who dislikes not being busy, she busied herself with writing in her free time.
Her advice for aspiring writers : "Write for yourself, [no one] else. It doesn't matter what people will think or say. It doesn't matter how many people [will] buy it or if it becomes a bestseller. As long as you're happy, that is all that matters. It is your art so all that matters is that you love it, and your heart is happy with it."
Below is one of Lila's favorite poems from her book.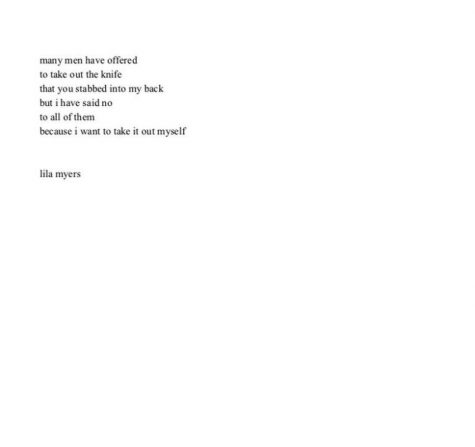 About the Writer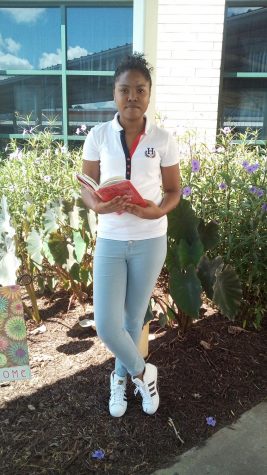 Caelia Allen, Staff Writer
Caelia Allen, a sophomore, has recently moved from Jamaica and is in the process of tackling high school at CFHS. Her interests include writing, reading...