Show Choir Spectacular
Hang on for a minute...we're trying to find some more stories you might like.
The Carolina Forest "Holiday Spectacular" show was on December 14, 15, and 16 which featured "ShowCase", "Spotlights", "Soundwaves", and "New Generation." Under the direction of Kraig McBroom, along with choreographers Bryan Beaman, Jessica Carr, Natalie Cesario-Beck (Assistant), and Isaac Jones, 180 students started practicing for the show on October 28.  
The great amount of hard work, time, and dedication that happens behind closed doors goes unnoticed. The show, which is sold out, consists of the performers practicing up to 15 hours a week. The students involved not only practice everyday but have to find a way to balance personal lives as well as school work.
One of the biggest obstacles is "trying to perfect each and every song," revealed Ariana Giannuzzi (sophomore).
Mackenzie Riotto (sophomore) commented that "adjusting to costumes/heels" is often a problem preparing for a big show.
Michella Baker (freshman) shared that "keeping a positive attitude even on a long night" can be troubling.
Although obstacles can arise with shows, show choir has taught performers multiple skills as well.  
"Show choir has taught me to be more confident with my talents and that there are other people out there who share the same interests as me and we can come together to spread our passion to the audience," expressed Samantha Holman (sophomore).
Jacob Phillips (junior) feels that show choir has helped built up his confidence.
"Show choir has taught me to interact with people more and how to always work hard and never give up," shared Jake Philon (junior).
Peyton Feuthman (junior) commented that show choir has taught him "friendship and time management."
With long hours of practice, our show choirs have made the performers a very close family. Spending so much time together has allowed all the performers create great memories.
Jacy Zotter (junior) shared that her favorite memory is "all of our inside jokes."
Diego Boatwright's (junior) favorite memory during his time in show choir was participating in the 2017 Disney trip.
It takes a lot of confidence and work ethic to practice many hours a week for the shows put on for our community. All the time together has allowed the show choir family to become close and share many moments together that they will cherish for years to come.
Many people are involved with the production and behind the scenes of each show. A special thanks to Albert Conrad- Technical Director: Alex Barnhill- Lighting Design; Brandi and Gerry Garris, Ann Myers, Jeanette Giannuzzi- House Management; Parent Volunteers; Ray Heverling/McTailor's Alterations; Ryan Santos, Hannah Kate Hawver, Andrew Vaughn, Fallon Tomlin, Hunter McCarrity- Spot Operators; Spencer Maness- Set; Donna Bly- Special Care/Custodian; Jill Barnhill and Front Office Staff- Advance Ticket Sales for assisting with the production of the Carolina Forest "Holiday Spectacular."

About the Writer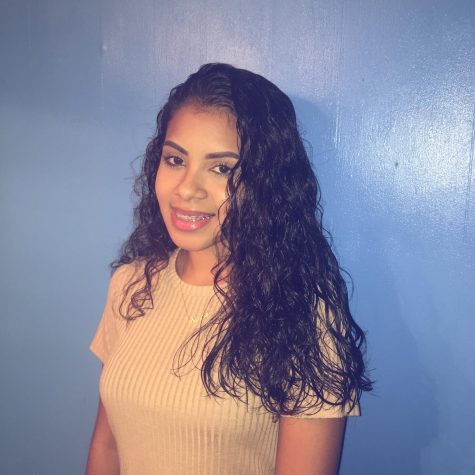 Jessica Cedeno, Staff Writer
Sophomore Jessica Cedeno was born and raised in the Conway area. Her favorite subject is math but she also enjoys writing and reading. In her free time,...