Student and Teacher Connections
Hang on for a minute...we're trying to find some more stories you might like.
Going to school is like a job to every student. Having a strong relationship with a teacher is one of the most important parts of school life. On average, we are in school approximately 35 hours of the week. With most of the day spent in school, the importance of trusting an adult on campus serves many purposes.
When students do not look forward to a class and the environment, they tend to look at the clock and countdown the minutes until the bell rings. When students are distracted, the focus towards the teacher and material is taken away.
On the other hand, looking forward to a class each day improves the overall mood of students, as well as allows them to achieve higher test scores when a bond is established. Students who have behavioral problems do better in classrooms where they trust their teacher.
"Having a good relationship with teachers helps me become more comfortable when asking for help. Also, it is easier to talk to him/her when something happens, and I need an extension on the work I am given. Most of the time I have had close relationships with my teachers. It has helped with keeping my grade up and has kept me from getting anything lower than a C," comments junior Haylee Adkins.
When students have a stronger relationship in the class, the class becomes more comfortable and can be helpful for future high school experiences.
Students are more interested in learning from teachers they like and respect.
"An unlikeable teacher can ruin a great learning experience for students. No one wants to learn from someone they don't like. The benefits are great grades and a vivid interest in class along with participation and students enjoyment," states sophomore Caelia Allen.
At our school, our advisory teachers meet with students a couple times a month. This helps to push the bond between a trusted adult and students on campus. Having the same homeroom teacher during all four years of high schools helps to ensure everyone has someone to talk to and trust at all times.
Our guidance counselors are also reliable adults who are informed about our school and allow students to express themselves to them with any problems or concerns if one does not feel comfortable with any other adult.   
It is important that students have a relationship with their teachers so communication is present. Students and teacher communication allows the students to feel more comfortable to speak up when they are struggling or ask general questions about the school environment around them.
Sometimes these adults can be the ones to change the outlook of the future on students. All students come from different backgrounds and often lack a relationship with an adult at home. Teachers want to see all their students succeed and will push each student to try his/her best in every way possible.
"I believe that the key to understanding the importance of the student teacher relationship is trust. Students need to have trust that the teacher has their best interest at heart and that the teacher is creating a curriculum that reflects that interest," states Mr. Foxworth, AP European History teacher.
The development of a relationship with a teacher is one that should be cherished forever.  
"A teacher takes a hand, opens a mind and touches a heart." – Unknown              
Source: kirbyhallschool.org/the-importance-of-positive-teacher-student-relationships/                                                                                                                   

About the Writer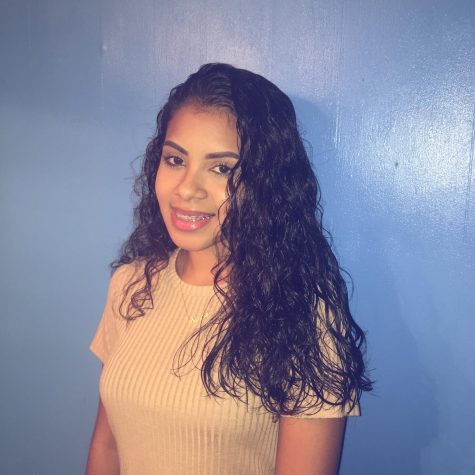 Jessica Cedeno, Staff Writer
Sophomore Jessica Cedeno was born and raised in the Conway area. Her favorite subject is math but she also enjoys writing and reading. In her free time,...