A Goodbye to Senior Basketball Players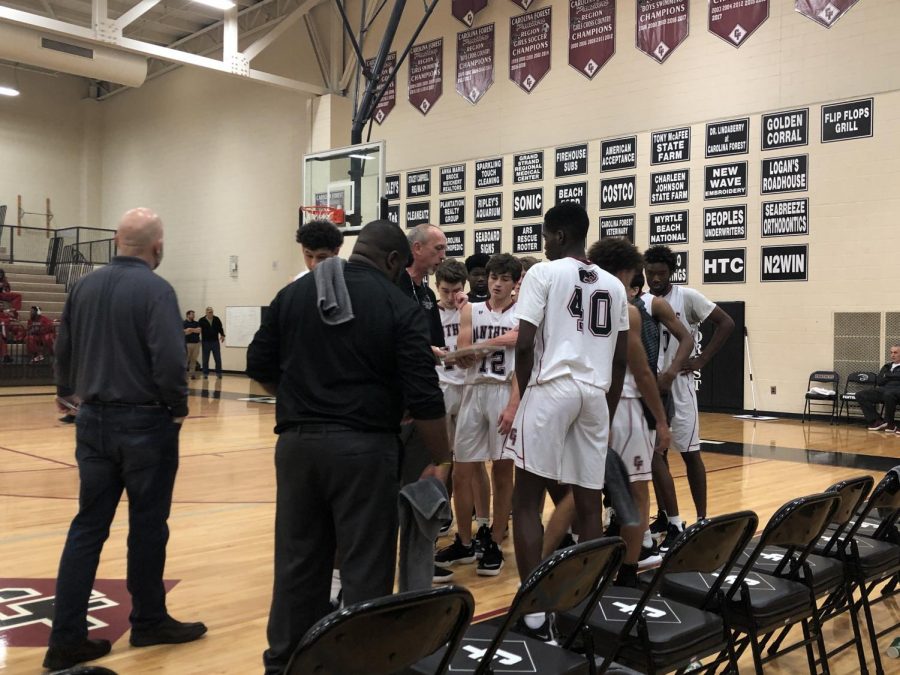 Jessica Cedeno, Staff Writer
January 21, 2019
With the first semester coming to the end, the Carolina Forest boys basketball players are getting ready to say goodbye to a season of hard-work and dedication. Seniors on the Varsity basketball team include Jackson Weatherwax, PJ Robinson, and Johnny Williams.
Jackson Weatherwax has played basketball since he was six-years-old and PJ Robinson started playing at age 12.  Johnny Williams started playing in 6th grade.
The team has had a successful season so far. The team consists of 14 players ranging from all grades, with three players playing their last game of their high school career in February. The team has grown close over the past season.
"I have really enjoyed working with these young men this year. It is unfortunate that Jackson suffered a knee injury at the beginning of the year, but we hope to get him back soon. Jonathan and PJ have worked really hard at being leaders for our team. PJ has been a captain for us this season and has exceeded my expectations as a player and leader. They all have represented the Panther Nation extremely well," states Coach Brunson.
"Team is a family; we all care and will do anything for each other," adds Robinson.
"Being part of the team has taught me to be humble," comments Williams.
With the basketball team being so close, many great memories were made. Weatherwax reveals that his favorite memory of the season has been hanging out with his teammates. With the end of the season not far away, the seniors are planning for the future after high school.
"I plan to go to college and major in business, I have yet to decide what school I want to attend," states Robinson.
Weatherwax, Robinson, and William have made an impact on the basketball team and are moving on to their futures after high school. We wish them the best of luck in what their future holds.