Coffee Shops You Will Like a Latte
Hang on for a minute...we're trying to find some more stories you might like.
Starbucks, Dunkin Donuts and McDonalds.
What is the first thing that pops into your head when you hear these names? Coffee comes into mind, does it not? These are all chains that people know they can depend on to grab a cup of coffee. And although that may be true, what about local coffee shops?
I have spent the past week discovering secret coffee gems of Myrtle Beach: HiFi Coffee Bar, Fresh Brewed Coffee House, C3 Coffee Bar and Coffee Nerd Cafe and Coffee Bar.
Each shop has its own unique atmosphere different from the others, so there is sure to be a spot for everyone to enjoy.
HiFi Coffee Bar is a small shop located on Ocean Boulevard. It sticks out compared to the other shops on the strip because of the decor, which is what caught my attention in the first place. The walls are decorated with various vinyl albums and toys from the 80s. It gives off a very nostalgic feel. There are string lights dangling from the ceiling that outline a canoe that is hung upside down. There is also a moose head that no one can miss right by the entrance. I ordered a peppermint mocha latte which came in a cute, orange cup. The drink looked just as good as it tasted with lots of whip cream and chocolate drizzle. Because the coffee shop is on the boulevard, it is guided more towards tourists, making the perfect spot in the summertime to grab a drink before hitting the beach!
If you are looking for a laid back, hangout spot, Fresh Brewed Coffee House is the place to be. The shop has a dark atmosphere filled with cozy couches and books in every corner. I felt right at home as soon as I walked in. Fresh Brewed attracts more locals than tourists for they host events for the neighborhood. Every Thursday evening is open mic night. Musicians, poets, anyone who wants to show off their talents are welcome to come and hit the stage. Everyone meets up to have a cup of joe and hang out with each other. I was able to enjoy my caramel pecan latte while listening to some amazing singers. I know exactly what my friends and I are doing next Thursday!
C3 Coffee Bar is in University Commons across from Coastal Carolina University. It is a fairly large sized coffee shop that welcomes students to come and study. Their set up includes multiple tables along with two couches. The design of the shop is very sleek and hipster-like with white furniture and a variety of lamps and open windows. It is very modern attracting the younger generation. My sister and I ordered a creme brulee latte and an iced mocha latte. The creme brulee flavoring was amazing; the brown sugar hit the spot. C3 is a nice place to go and get some homework done while indulging in a tasty drink.
Last, but certainly not least, there is the Coffee Nerd Cafe. The look of the cafe definitely lives up to its name. There are comic book characters all over the walls including Superman, Batman and Spiderman. One corner of the shop is designated to scientific and math related items, which is where the cafes merchandise is located as well. The overall theme is very original, a nice mix up from your "stereotypical" coffee shop. I had a dirty chai tea latte and a steak potato wrap. The coffee was to die for; I can take a chai tea any day. The food, on the other hand, was average. It was nothing I could not have gotten somewhere else. But if you are looking for a coffee shop that is different and has its own personality, Coffee Nerd Cafe is the place to be.
So next time you are out on the town or want to hang out with a group of friends, visit one of our local coffee shops here in Myrtle Beach. Who knows, maybe you will become addicted just like I did and never think about going to Starbucks again.
HiFi Coffee Bar
918a, Ocean Blvd, Myrtle Beach, SC 29577
Fresh Brewed Coffee House
933 Broadway St, Myrtle Beach, SC 29577
C3 Coffee Bar
201 Graduate Rd, Conway, SC 29526
Coffee Nerd Cafe and Coffee Bar
182 Waccamaw Medical Park Ct, Conway, SC 29526

About the Writer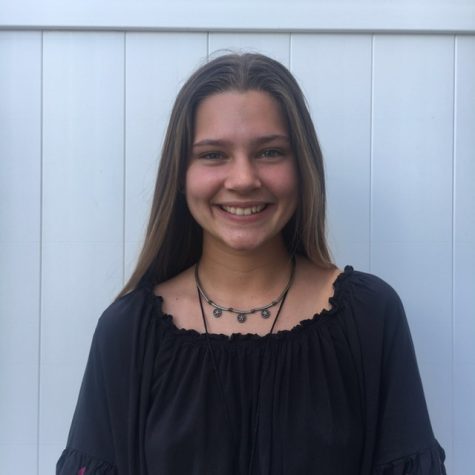 Shelbi Ankiewicz, Editor
Senior Shelbi Ankiewicz, is an editor for The Prowler; this is her third year on staff. Ankiewicz always has had an interest in writing, and she is excited...