The Dividing Factor We Don't Need
Hang on for a minute...we're trying to find some more stories you might like.
When a presidential candidate runs on a particular platform and makes promises, wouldn't you expect him/her to keep promises?
All throughout Donald Trump's campaign, he made promises of a wall. When he began his attempts to build the wall, I wasn't surprised. The thing that did surprise me was that he expects taxpayers to fund his wall, even though his promise was to make Mexico pay for it.
One of the reasons he was elected by the American people was because he claimed Mexico would pay for the wall. Now, he has robbed over 800,000 people of their pay for a whole month because he couldn't get his way. Hard-working Americans were pushed into a temporary state of poverty due to the fact our president couldn't convince the senate or the house to pass the bill. He lied about who would be paying for the wall, and when it came down to it, people didn't want their tax dollars going towards the most ineffective solution to our border security problem.
The wall in itself is a ridiculous proposition. In some parts of Arizona and California, the border wall idea is already in use, and they aren't working. Many people including border security officials can agree that the billions of dollars that Trump wants for the wall could be put to use in much better ways. Border security and the humanitarian crisis occurring at the border both need to be fixed, but a wall used to divide two countries is not the solution.
A country founded and built on the ideology of a new start should not divide itself from a country whose citizens are in deep need of our help. People are dying, and families are being torn apart and caged at the hands of our leader. Coming together and listening to one another will solve this problem. Compromise is essential in this situation to come to an effective and accepted solution.

About the Writer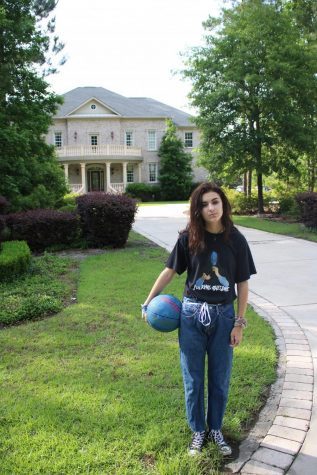 Helen Bass, Media Co- Editor
Helen Bass is a Junior at Carolina Forest High School. She is originally from Raleigh, North Carolina and currently resides in Myrtle Beach, South Carolina....