Black History Month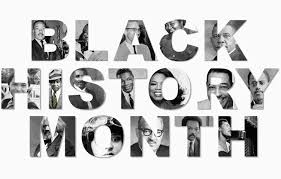 Kat Turner, Silver Streams Co-Editor
February 26, 2019
Black History Month as we know it today was not always celebrated all month. In fact, in 1926, it was known as "Negro History Week." The historian, Carter G. Woodson, declared that the second week in February would be celebrated as "Negro History Week."
Why February? February is the birth month of Frederick Douglass (February 14) and Abraham Lincoln (February 12). Their birthdays also fall on the same week, and that's why Woodson chose the second week of February to celebrate and recognize as a nation the accomplishments of African-Americans. In 1976, President Gerald R. Ford established that the whole month of February should be dedicated to celebrating the accomplishments of African-Americans, urging Americans to "seize the opportunity to honor the too-often neglected accomplishments of black Americans in every area of endeavor throughout our history."
In the course of one day, I  asked students and teachers who they thought should be celebrated during Black History Month. Here are some responses:
"W.E.B. Du Bois" -Helen Bass
"Martin Luther King Jr."- Lilly Hortis
"Jackie Robinson"- Mr. Foxworth
"Maya Angelou"- Ms. Williams
"Harriet Tubman"- Mrs. Norris
"Rosa Parks"- Sage Foltyn
"Oprah"- Karra Pyatt
"Frederick Douglas"- Bri Fornarotto
According to Daryl M. Scott of Howard University, The Association for the Study of African American Life and History (ASALH) continues to promote the study of Black history all year.