Is Prom Worth It?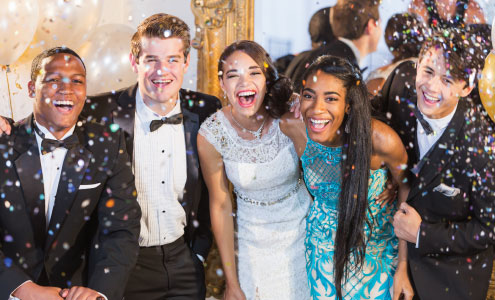 Hang on for a minute...we're trying to find some more stories you might like.
It's that time of the year again. Girls are stressing about buying dresses, calling ahead to make hair and nail appointments, buying tickets while they're still $50 and wondering if anyone is going to ask them to the dance that they've waited their whole lives for.
There's so much preparing that must be done, and it's only for one night. So the big question: Is prom really worth all the preparation?
When I was younger, prom seemed like a magical event that I couldn't wait for. However, now that I'm older, my view on prom has changed. I don't think prom is worth all the trouble you have to go through. It's very expensive and overrated.
After asking some other students their opinions on prom, I learned that not everyone has had the same magical prom fantasy that is given to the prom stereotype.
Junior Diego Boatwright has always disliked prom. After asking him why, he explained that, "the cost, the stress and the dance itself [were] never interesting to me."
My family doesn't really have the money to spend on prom, so I feel as if my background changes my perspective. I think spending anything over $350 for prom is crazy; that just feels like a waste of money to me.
However, most girls have quite large budgets and dreams when it comes to prom. The average American family typically spends around $919 for their teen, via a 2015 Visa survey. That's a lot of money to make one small dream come true.
Lindsay Crick loves prom because "it's the most magical night of the year."  She plans on spending around $500 on prom this year.
After a little research, I've decided that prom isn't worth it. Although it may be a fun night, there's just too much money and work that goes into it.

About the Writer
Kaya Perry, Staff Writer
Kaya Perry is a junior who loves to read and write. This is her second year on The Prowler Staff. She spends most of her time hanging out with friends,...