Wrestling Season Wrap-Up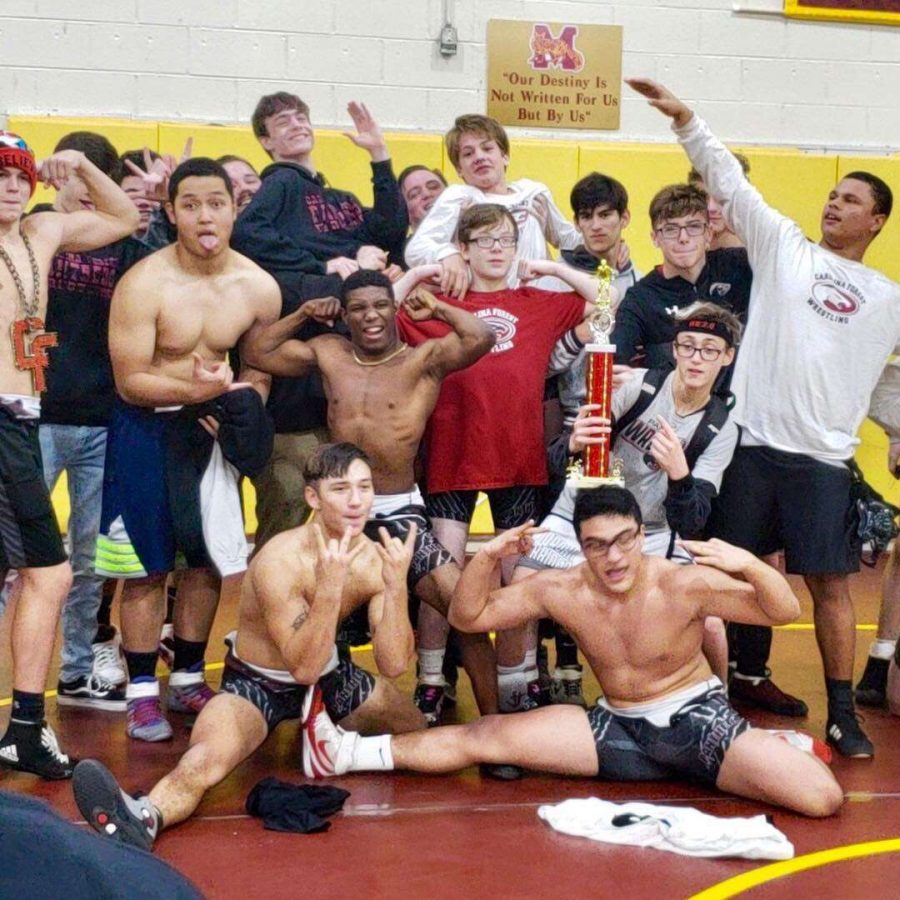 Cassidy Duff, Editor
March 18, 2019
Our Panther wrestlers have had a long, hard and successful season. They ended with a record of 16-5. They then went on to compete at Lower States from February 15-16 and States on from February 22-23.
The season ended in the middle of February for all the wrestlers except the 11 of them who competed at the Lower States competition at Chapin High School. They did very well; four of them qualified for the State competition the following weekend: Noah Sritan (Senior), Isaiah Pope (Sophomore), Nazir Wynn (Senior) and Matthew Ashworth (Senior). Sritan and Pope placed first overall, Ashworth placed third and Wynn placed fourth. Sritan is a third time qualifier. Ashworth and Pope are both second time qualifiers, and Wynn is a first time qualifier.
At States, Isiah Pope finished third and Noah Sritan finished fourth overall. At this competition, Pope's season ended, and Ashworth and Wynn finished their high school wrestling careers.
However, Sritan still had one more week as a high school wrestler because he wrestled at the North-South All Star Competition this past weekend at North Myrtle Beach High School. Senior wrestlers were nominated from all over South Carolina to compete against the Lower and Upper state. He went 2-0 at this event and defeated the 4A/3A South team.
Noah Sritan stated, "This experience is something I will never forget for the rest of my life."
A huge congratulations goes to Coach Blake, Coach Fernandez and Coach Perdue on their excellent work this season leading the wrestlers.
Good luck to all the senior wrestlers and congratulations on a superior career as a wrestler: Matthew Ashworth, Nathan Garner, Oakkar Min, Noah Sritan and Nazir Wynn. They are eager to move on, but they will forever be grateful for their time as a panther wrestler.
Many of the senior wrestlers feel sentimental about this time, especially because of the team's close bond.
Matthew Ashworth mentioned "We came as strangers, but we left as brothers."
We are proud of all of the wrestlers for working so hard this season.