Staying Motivated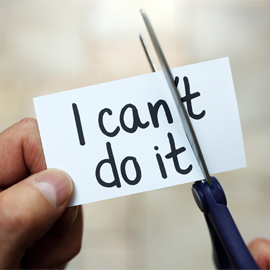 Rebekah Anderson, Staff Writer
May 18, 2019
With only days left until the school year ends, everyone is looking forward to the end of the school year. It may feel like the time to give up, but now is the time to just get started and uplifted. There are numerous tricks and tips to help you stay motivated through the very last exam or class.
Try changing up your eating habits:
Eating chips and munching on a sandwich? Try a side of fruit and beautiful salad. This can possibly help make your life leaner and much much healthier. Drink plenty of water. It helps with the concentration on topics and keeps you feel more awake.
Set a schedule:
Procrastination is an issue many students deal with and just by finishing school work within a good time period is always an amazing thing. Make time for personal things, of course, but also keep track of the stuff needed to get done. A calendar will always help this problem!
Don't stress for the long-term goals:
Long-term goals are very important coming towards the end of the school year. They normally keep people on top of their game with what they need to do, and it's surely something to look forward to.
Make obtainable short-term goals:
While looking at your long-term goals can be motivating, focusing on your short-term goals can also be incredibly helpful. Make simple, very-short-term (if not downright immediate) goals that you can reach with a little extra effort. What is the one big thing you'd like to get done by the end of the day today? By the end of the day tomorrow? By the end of the week? You don't have to list everything; just list one or two tangible things that you can aim for and reasonably expect to accomplish.
The list presented above is only a short number of ideas to help with the end of the school year peaking around the corner. Just by following them can make your academic and individual life a lot simpler.
"What I normally do to stay on task is when I have a good amount of homework. I set a timer for 30 minutes.  When that time is done, I check how much I have done. After that, I take a walk around, take some breaths or drink some water. It helps me stay focused and less stressed. Then back to school work!" shares junior Alysa Saucier.
To find more ideas click the link below:
https://www.herzing.edu/blog/5-tips-staying-motivated-end-semester