Spotlight at Panther Idol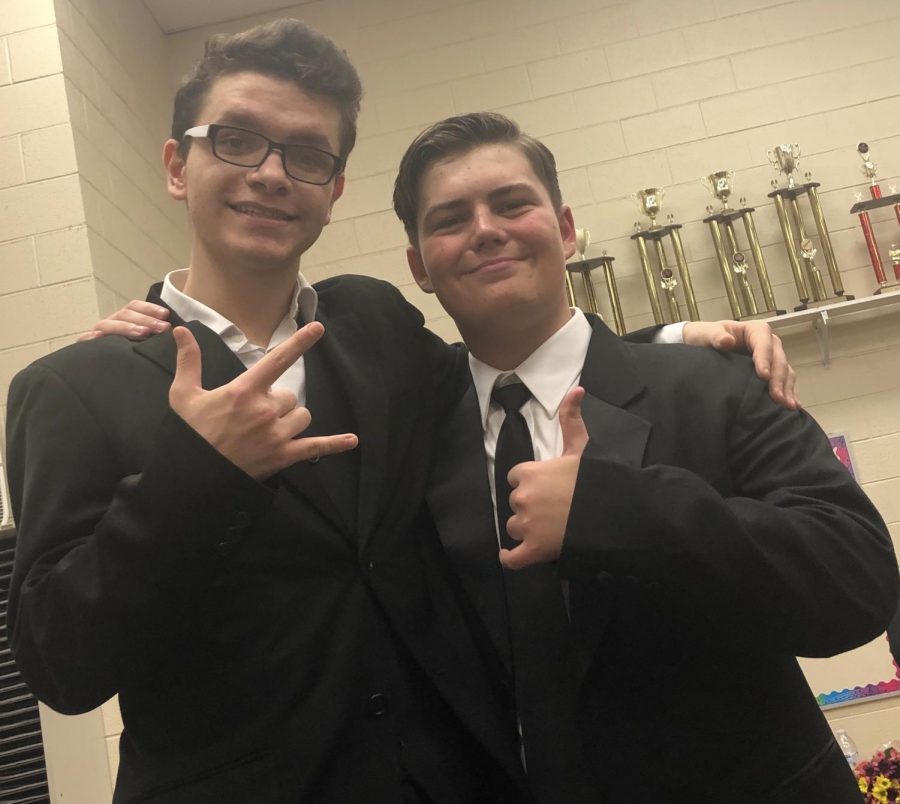 Ashtyn Perry, Staff Writer/Assistant Media
September 22, 2019
Since Carolina Forest has opened its doors in 1997, one of our strengths is our Fine Arts Department . On Saturday, September 14, fellow Panther students shined in the spotlight in our annual Panther Idol, a talent competition that includes dancers and vocalists from our student body.
22 participants competed for cash prices of $200 for first place, $100 for second place and $50 for third place. 
Leigha Schaefer was one of the competitors in Panther Idol; she received third place. Schaefer performed "Big Spender" from Sweet Charity and has been dancing for years.
"My best experience was probably watching all my friends perform and encouraging them," shared Shaefer.
She added, "Dance has always been an outlet for all my emotions and being able to bring that to Panther Idol means that I can take people away from their lives for a few moments and watch my performance."
Jake Philon was also a competitor in Panther Idol who received second place. He sang "Stars" from Les Misérables. Philon is a vocalist who has been in show choir all four years being in high school. 
Senior Philon said, "I was surprised but extremely grateful about my win. We have a lot of talent at Carolina Forest; I was honored." 
The first place winner of Panther Idol was freshman Daylon Malpass. Malpass is a vocalist who recently moved to Carolina Forest from Loris Middle School. Malpass sang "Fly Me To the Moon" by Frank Sinatra.
"Everyone here is so accepting.  Coming from a small school, everyone was so nice. The competition just felt like I was singing karaoke and having a blast," commented Malpass.
Shoutout to all the competitors: Ashlyn Adcock; Michelle Baker; Rachel Brown; Sara Carter; Anastasia Corp; Saquoya Douglass; Ariana Giannuzzi; Josian Greaves; Rylianna Hancheck; Samantha Holman; Chance Hoover; Makayla Kuhl; Daylon Malpass; Jacob Phillips; Jake Philon; Haley Polson; Hannah Quast; Maggie Race' Mckenzie Reynolds; Leigha Schaefer; Anna Gray Thompson; Jacy Zotter.
Panther Idol has been a competition here at CFHS for 16 years. Our Fine Arts Department has seen a huge amount of talent within those years. If you see any competitors around campus, make sure to congratulate them!