Haunted Places in South Carolina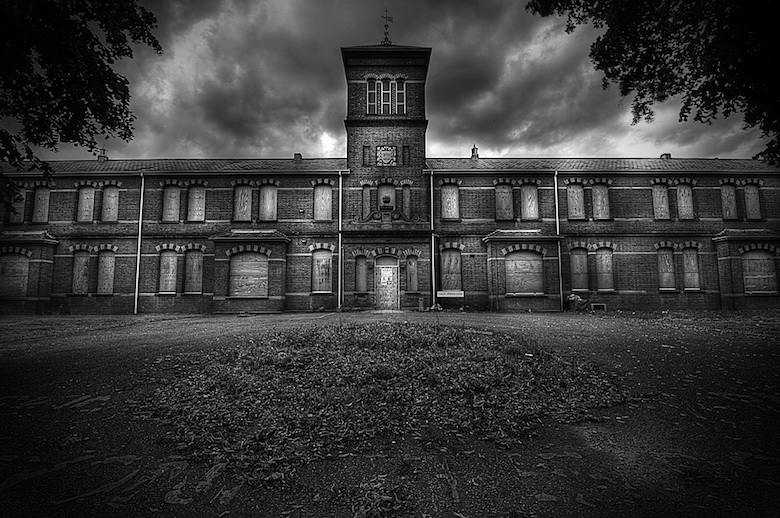 The state of South Carolina is filled with a rich history. It's historical tales have created many ghost stories and haunted locations.
"Hell's Gate" in Spartanburg, SC is one of many haunted places in South Carolina. Also referred to as Oakwood Cemetery, Hell's Gate is claimed to be one of the most haunted cemeteries in South Carolina. Visitors say their cellphones start to act very erratic in the cemetery for no reason. Phone's battery drains and ring when there is no incoming call. Some have managed to answer these mysterious phone calls and only heard the "busy" tone. People who have visited after dark claimed to see mysterious lights and hear children echoing around the cemetery.
"Crybaby Bridge" is a creepy bridge in Anderson, SC. It is rumoured that if you stop on the bridge at night and turn your engine off, you'll be able to hear a baby crying. You could even see the spectre of the baby's mother walking on the bridge in search for her baby.
The "South Carolina Lunatic Asylum" in Columbia, SC is an insane asylum that was built between 1822 and 1827. This building is considered to be one of the most haunted places in South Carolina. By 1950, this building held over 5000 patients. This insane asylum had an oddly good reputation. Those who have visited the Lunatic Asylum say that there are unexplained cold spots, strange noises, and disembodied voices all over the building.
The "Greenville Tuberculosis Hospital" in Greenville, SC is a building with a very colorful history. It started out as a hospital for tuberculosis patients but was also used as an insane asylum. It is a very popular popular spot for paranormal investigators. Many strange noises have been reported at the hospital. The noises include banging, screaming and the clanging of bells. Unfortunately, the building burned down some time ago. However, the ground where it stood is still very haunted.
The "White Point Gardens" in Charleston, SC is a popular attraction for people seeking ghosts. Also known as The Battery, the gardens are said to be haunted by pirates who would often hang around the area. It is said that these pirate ghosts roam the area searching for their executioners.
If you seek terror and live in South Carolina, it is recommended that you explore at least one of these terrifying locations. You never know what you may find.