"The Old Man and the Old Moon"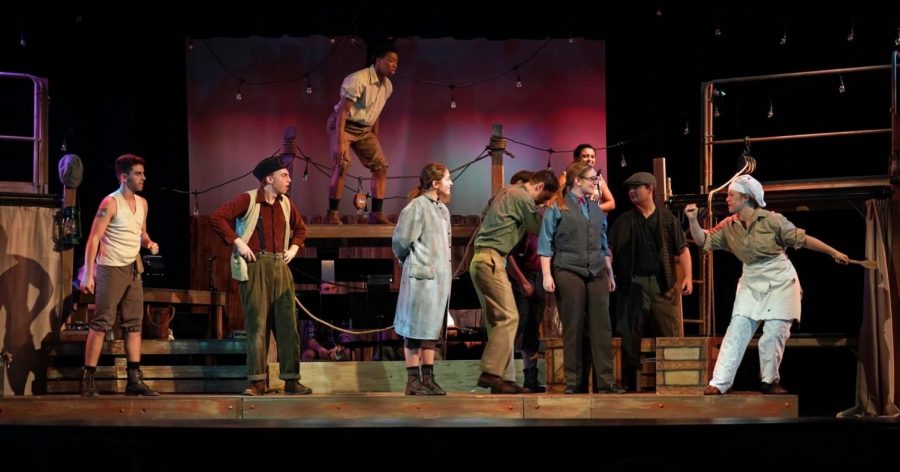 Sophie Gamble, Staff Writer
October 28, 2019
Carolina Forest has amazing Fine Arts classes, which include Show Choir, Chorus, Drama, Technical Theatre, Orchestra, Band and Piano. In May 2019, students auditioned for the fall play entitled "The Old Man and the Old Moon."  This is one of their biggest shows this year, and they are so ecstatic to share it with our school. They will be taking this show on the road starting in November for competition.  The students performed three shows during the weekend of October 18; they were packed with enthusiastic fans; it was a huge success.
Lead Hannah Mullen loved this show. All the time she spent working on it paid off. Hannah has been involved in Show Choir and theater musicals for four years now, and she really enjoys it.  This was her first time with a lead part in the fall play.
"It's fun being able to embody someone else and to be completely immersed in the story," says Mullen. 
There are so many benefits from being involved in our school performances.  She is so grateful for the awesome team she has been blessed with and the long-time friends she has made.
Mullen adds,"We are so lucky to have such an amazing team of directors and cast all working together to tell the story of the 'Old Man and the Old Moon.'"
Many people know the story of "The Old Man and the Old Moon" from Broadway or the Disney short film. This play is about a caretaker of the moon who has to decide between love and duty. 
According to Broadway Licensing, the man chooses the latter, which leads to a duty full of "imaginative sea-faring epic, encompassing apocalyptic storms, civil wars, leviathans of the deep, and cantankerous ghosts, as well as the fiercest obstacle of all: change."
Jacob Phillips is the male lead in the play. After all his hard work of fourteen-sixteen hours a week, he was so excited about the play.
"Being on stage is a magical experience. When the audience applauds it is like a wave of excitement washes over you."
He was happy about the turn-out for the school performances, and of course, bringing this with him in November when they take the show to competition.
"We performed for two really nice-sized audiences, now we have one month to change our playtime from 100 minutes to 40 minutes. We are taking our show to the South Carolina Theatre Association; we hope it goes well!" adds Theatre Arts teacher, Mrs. Terri Cox. She is so proud of her students and everyone who helped with the play.
"The Old Man and the Old Moon" was amazing and brought so much joy to our stage. Carolina Forest is so thankful for this amazing team and the students who put in so much work for moments like this. We wish them luck as they bring this show on the road in November. 
Photo Courtesy of Robert J. Lukey