"Hocus Pocus" Review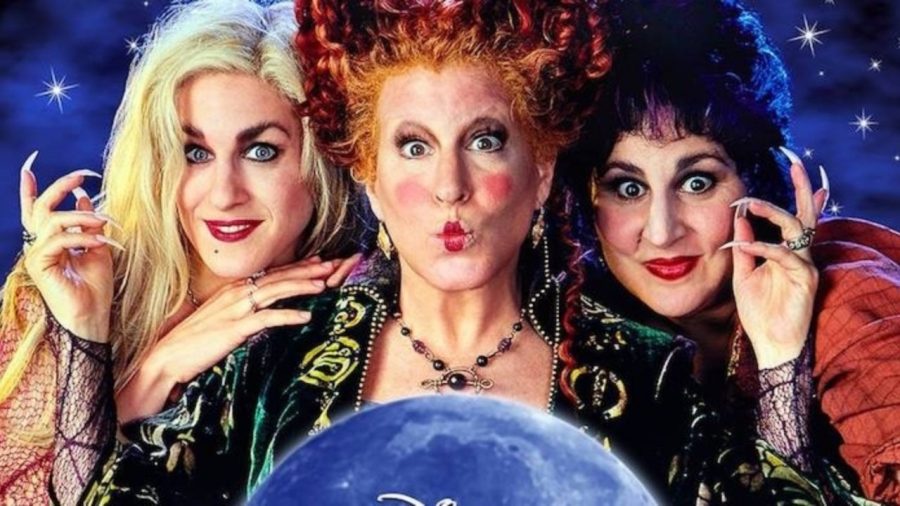 Sophie Gamble, Staff Writer
November 1, 2019
I am such a sucker for Halloween since it is my favorite holiday. Surprisingly, I have spent the past fourteen years of my life without ever watching the very popular "Hocus Pocus." This movie is loved throughout the world and is a tradition for many to watch during the Halloween season.
"Hocus Pocus" came on the other night twice; I really enjoyed it. It was very funny and even a little thrilling. This is the first time I have seen it and I would rate it a 9/10," explained ninth-grader, Legend-Barr Williams.
Hocus Pocus is about a family who moves to a mysterious town, just to find out that there are three sister witches who come around for the lives of children when you light a black flame candle. Max, the main character in the movie, lights the candle and brings back the witches. He is forced to find a way to get rid of them before they eat all of the children while trying to keep his sister and the girl he likes safe. 
"It is a Halloween classic. Everyone can relate to at least one of the Sanderson sisters," said English teacher, Amy Perry.
The movie is such a classic story, I cannot believe that this is the first time I saw it. I have already watched it three times since the beginning of October, and I am in love with it. 
This movie was so funny. I loved the love story of Max and Olivia; it's such a teen romance.   It was so an engaging movie that even brought a slight thrill with the twist of the witches.
"Hocus Pocus" has become a massive phenomenon during the past 25 years. Freeform shows Hocus Pocus numerous times during the month of October with  marathons every week. It's definitely a movie full of family fun.There is also a Hocus Pocus Halloween Bash that has aired the past couple of years, an all-star party in honor of the cult-classic. The show includes special appearances from cast members, unusual guests, and even a costume contest that involves the audience.
After watching it this past month, I can honestly say that "Hocus Pocus" is one of the best Halloween movies of all time.