It's All in the Family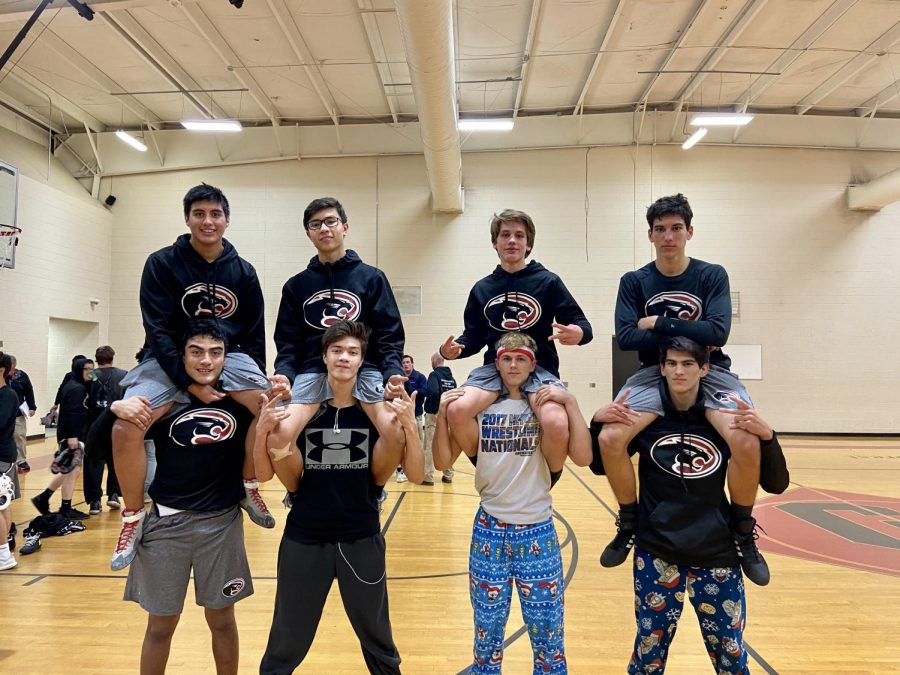 Sophie Gamble, Staff Writer
December 20, 2019
Wrestling season has taken off to a great start this season.  So far, they are 10-3.
Unlike many high school wrestling teams, CFHS' team is comprised of four sets of brothers: Jayson and Brandon Jacoby, Nicholas and Zachary Preciado, Brandon and Marlon Morales, and Christian, Michael and Dominic Gilbert. 
Jayson Jacoby, a senior, and brother Brandon Jacoby, a sophomore, are super close and give each other much support.   They began wrestling together a total of 12 years ago. 
Jayson loves to wrestle with his brother, "We compete to have the best overall record, and I love being able to push Brandon to do better."
Marlon Morales, a senior, and brother Brandon Morales, a sophomore, are always together.  They have been wrestling together since last year when Brandon was a freshman.
He and his brother are very competitive, "It's always a healthy competition, no matter if its video games or sports," adds Marlon.
Dominic Gilbert, a senior, Christian Gilbert, a junior, and Michael Gilbert, a freshman, are close on and off the mat; they try their best to build each other up. 
Michael Gilbert wrestles on the JV team; he does not plan on wrestling in college.
"The only competition between me and my three brothers is to be the best we can be," adds Michael.
Coach Perdue loves having siblings on his team.
"Having brothers gives you an inside scoop on the other brother's effort. The siblings hold each other to a high standard," adds Coach Perdue.
Having brothers on the CFHS Wrestling team brings a lot of excitement to the mat. All the brothers are  push each other to do their best.