Top Valentine's Day Films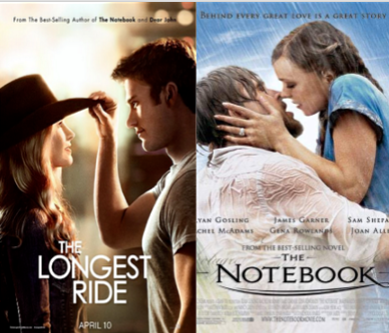 Annika Hardy, Staff Writer/Production Team Member
February 13, 2020
On Valentines Day, you can spend the day with friends, family, or a romantic interest. However, you can also live vicariously through characters in romantic films. "The Longest Ride" and "The Notebook" are tragic, yet feel-good movies. These movies are complete with hot chocolate, caramel popcorn, and soft blankets.                           
"The Longest Ride" features the tale of Luke Collins (Scott Eastwood) and Sophia Danko (Britt Robertson). Collins is a professional bull rider, whereas Danko is a starving artist in North Carolina. The romance begins as the star-crossed lovebirds meet at a bull riding event. After the match, Collins offers his cowboy hat to Danko. Then, they meet up at a country hoedown and exchange phone numbers. After their first date, Collins and Danko save Ira Levinson (Alan Alda) from a fire. Levinson is a widower, and Danko discovers his love letters to his former wife. While in hospice care, Danko reads the love letters to Levinson each night. Ruth, the deceased spouse of Levinson, is similar to Danko. Collins and Danko learn the importance of patience, matrimony, and sacrifice during the film. 
Senior Isabelle Kern adds, "My favorite part is the end scene when Collins and Danko return to the lake and read Levinson's love letters."
"The Notebook " follows the classic story of Noah Calhoun (Ryan Gosling) and Allie Hamilton (Rachel McAdams) in Charleston, South Carolina. At the state fair, Calhoun enraptures himself in Hamilton's beauty. Then, Calhoun convinces Hamilton to accompany him on a date. Afterward, the story blossoms into a romance between the two lovebirds. Calhoun and Hamilton spend every waking moment together. However, according to Hamilton's affluent parents, Millworker Calhoun is unfit to become her husband. Despite his lack of money, Hamilton continues to fall in love with him. 
As time progresses, Hamilton's parents forbid her to speak to Noah. As a result, they move to New York. Noah writes letters to Hamilton, yet, her mother ceases to deliver them. Then, Noah enlists in the Army, and he plunders into the chaos of World War II. Additionally, Hamilton serves as a nurse and meets Lon Hammond (James Marsden). Hammond is affluent, and Hamilton's parents approve of their romance. After their engagement, war-torn Calhoun visits New York to apologize to Hamilton. Although, he discovers Hamilton with Hammond in a restaurant. 
In regards, Calhoun returns to Charleston to renovate Hamilton's dream house. While reading the newspaper in New York, Hamilton discovers a photo of Calhoun's house. Immediately, Hamilton returns to Charleston to visit Calhoun. Upon arrival, Hamilton rekindles her romance with Calhoun. In the coming days, Hamilton must decide between Calhoun and Hammond. 
 Junior Sydney Nonnenman states, "My favorite part is when Noah and Allie lay on their backs in the middle of the street." Additionally, Nonnenman enjoys watching the chemistry of Calhoun and Hamilton develop throughout the movie.
Nicholas Sparks wrote the screenplay for "The Longest Ride" and "The Notebook." Not to mention, Sparks is a fantastic author, father, and husband. His novels are authentic and relatable, and the character's flaws define the plot. What is your favorite novel by Sparks?
Images:
https://www.imdb.com/title/tt0332280/
About the Writer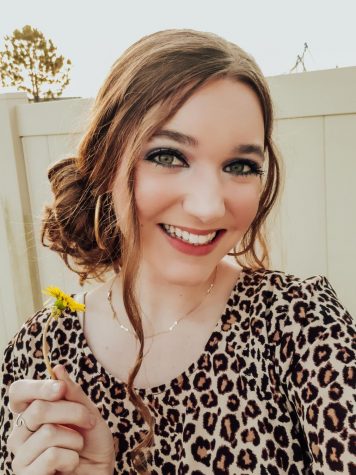 Annika Hardy, Staff Writer/Production Team Member
Annika Hardy is a senior and staff writer/production team member for The Prowler. She enjoys applying makeup and experimenting with fashion, along with...