The Best Japanese Places Around Town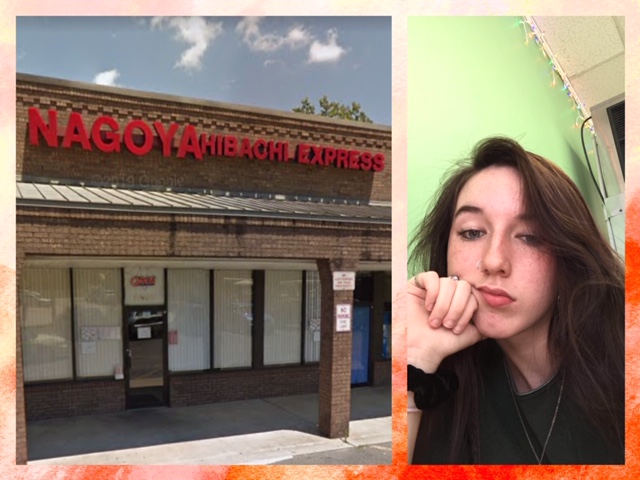 There are several spots in and near Myrtle Beach that offer great Japanese food, but which one is the best? I've visited some of these restaurants, and my opinion is as follows:
Nagoya is a small, hole in the wall restaurant; it's located by Food Lion on Highway 544. Only locals of the area know about Nagoya, which is good because it's never completely packed with people. The restaurant is very simplistic in many aspects; such as there is only one drink machine, all food is served on styrofoam with plastic utensils and there are only about 12 tables in the entire restaurant. However, the service is always good, and the food is never anything less than delicious. Another good thing is the food is super cheap! I always find myself coming here when I want hibachi because it's super close to my house, but I love the food at Nagoya so much; it's definitely my favorite Japanese restaurant. 
Mulan Japanese, located near Coastal Grand Mall in Myrtle Beach, is also a great restaurant. It's only a little bit bigger than Nagoya, but it's more updated and more expensive. There's also a wider range of options on their menu. However, the atmosphere is very similar to Nagoya. There's never a large number of customers at once; there aren't many booths and it's usually quiet. Although the food here may be amazing, Nagoya has a sauce that comes with their steak bowls, and Mulan doesn't offer that, but it's still another one of my favorite Japanese places. 
Nagoya and Mulan are very affordable for someone who just wants a quick meal.
People looking for a more expensive, sit-down meal would really enjoy Yamato Steakhouse; this restaurant is located at Broadway at the Beach. The food is cooked in front of the customers at their table, and it is a little pricey, but the customer gets what they pay for. The food is delicious, and I always have leftovers to take home. The service is always great, too; the chefs always have a joke or two up their sleeve.
Another restaurant that's very similar to Yamato is Hachiya Kyoto Steakhouse. It's a little farther of a drive since it's in Murrells Inlet, but I think it's definitely worth it. The waiting area has a bar and several fish tanks, which is really cool. There's a sushi bar separate from the rest of the dining room for those who just want sushi. The food costs approximately the same as Yamato Steakhouse, and it is also cooked in front of the customers. Personally, I like the food at Hachiya Kyoto better than Yamato, but that's only because they don't serve peas, carrots and corn in their rice. It's always a great experience when dining at this restaurant.
All in all, I feel that whatever restaurant I decide to go to depends on what I feel like having at the moment. For example, if it's a special occasion, I know I would want to dine somewhere a little more expensive. However, if I just want to grab a quick bite of hibachi on my way home from work, then I'll most likely find myself at Nagoya.
About the Writer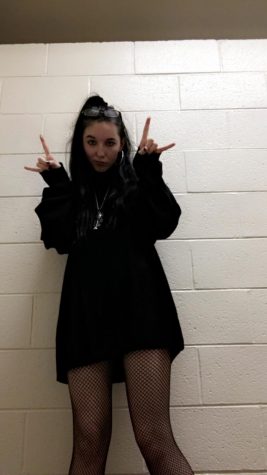 Kaya Perry, Co-Editor
Senior Kaya Perry is an editor for The Prowler.  She's been on the staff for two years now. Kaya spends a lot of her time writing in her journal, hanging...