Katie Kulick – Athlete Spotlight
Senior Katie Kulick is one example of the many dedicated and talented student athletes here at Carolina Forest. It is not an easy job being a student athlete in high school, not to mention, being a captain of the soccer team and in top twenty of your class. Kulick has been on the Varsity Soccer Team for her whole high school career, along with participating in club soccer for several years. Kulick was a part of the All-Region team her sophomore and junior year, along with being named captain her junior and senior year. 
Among all of her accomplishments, Kulick shares, "Growing as a player and as a person because of this sport and team is a successful moment I will cherish forever."
Like any student involved in extracurriculars, Kulick has had a difficult time balancing all the aspects of her life, as she has had to sacrifice much of her free time. Despite the struggles she faced, Kulick expresses how grateful she is for what she has gotten from the sport. 
"It has taught me dedication, perseverance, and obviously time management skills. These skills will prepare me well for my future, so at the end of the day, the difficulty is worth it," adds Kulick.
Now, many may wonder: how does a person stay motivated to get good grades while playing a sport? 
Kulick's answer is simple: "My motivation comes from my love for the sport. I grew up knowing that academics came before athletics and that made me push myself in the classroom. I knew that if I started to slack off in the classroom, then I wouldn't be allowed to play soccer, and I just wouldn't allow that to happen."
As far as academics go, Kulick has maintained a 4.99 GPA while taking Sociology at Horry Georgetown Technical College, AP Gov. & Econ. and Spanish 3 Honors. She is also a member of National Honor Society, National Math Honor Society, National Science Honor Society, National Social Studies Honor Society, Student Council, Student Improvement Council and AP Academy, having held officer positions for two years in the Science Honor Society and Student Council.
In regards to school, Kulick shares, "My biggest accomplishment in high school is being recognized as a Junior Marshal for being in the top twenty of my class."
All factors considered, Kulick is furthering her education at Clemson University, where she has always wanted to go. "I plan on attending Clemson University in the fall to major in Nursing. Once I complete my needed years of education and internship, I then plan on becoming a Nurse Anesthetist."
Though soccer may not be a part of her future plans, the sport has provided Kulick with important life lessons, friendships and successes that have greatly impacted her life and pushed her to be the best student and person she could be in order to achieve her dreams. 
Good luck, Katie, and good luck to all the other student athletes out there!  
About the Writer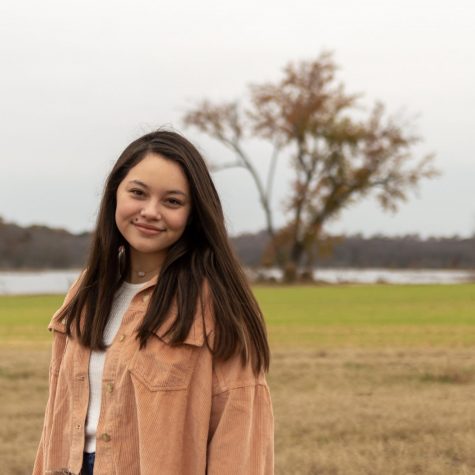 Anna Satterfield, staff writer/media assistant
Anna Satterfield is a junior and staff writer/media assistant for The Prowler. She is involved in several clubs at CF and is on the varsity swim team....