Losing the Quarentine 15
While we are limited in exercise options at the moment, there are various unique ways to stay in shape during and after quarantine. Personally, I am always looking for new ways to exercise while having a good time. If running or hitting the gym isn't for you, one of these alternatives might be right up your alley! 
Yoga- Yoga uses breathing techniques, stretching and meditation to foster harmony in the body and spiritual development. It improves flexibility and balance and builds muscle strength. Yoga is a good activity to provide you with a healthier mentality and state of peace while teaching you discipline. Yoga is good to practice because it helps release tension and ease your being.
Junior Makayla Doyle shares, "I like yoga because it is more relaxing than running, but you still feel like you completed the exercise levels."
Boxing- Taking a boxing class is one way to work up a sweat and burn some calories. With just some gloves and a punching bag, you can improve your strength and cardiovascular health by repeatedly punching and kicking. By aiming where your punches go, you can also gain better hand-eye coordination. If you're looking for a fun way to relieve stress while exercising, boxing class is a great choice.
Cycling- Taking spin classes is also a great way to maintain good cardiovascular health. These classes are fairly common in any area, as there are several available around Myrtle Beach. This is a popular exercise option because people can go at their own pace while in the presence of others doing the same. I enjoy spin class because it gets my blood pumping, but it is not as easy as it looks.
Dancing- Another exercise option is to take up dancing. Dance improves posture, coordination and range of motion, while also challenging your brain. You can take classes according to your interests, like hip hop, ballet, tap, ballroom, salsa, and more. Besides toning your body, dance also helps you express yourself and build social skills. I took dance classes for several years and liked getting to practice new skills with my friends.
Outdoor activities- Depending on where you live, there are several fun hobbies you can participate in while enjoying some fresh air outside. If you live near the beach, you can work on your balance by surfing or paddle boarding. For those who live near lakes or rivers, kayaking and white water rafting are fun ways to build your upper body strength. These water activities are available to us since we live near beaches and waterways, and are my favorite ways to get a work out. However, if you live in the mountains, hiking is a good way to improve endurance and stamina.
"I like surfing because it is really fun," comments Davy Zevgolis, one of our seniors.
One of our PE teachers, Jennifer Sefick advises, "During this quarantine, continue to do as much as you can physically because fitness also benefits you emotionally and mentally. Go for a walk. YouTube a yoga workout. Ride the hulk. Bike your neighborhood. Run. Lift. Do something to burn your energy!"
Stay active around your community or try out an online class for the exercises explained above while we spend this time at home. Stay motivated and branch out to experience a new way of exercising!
About the Writer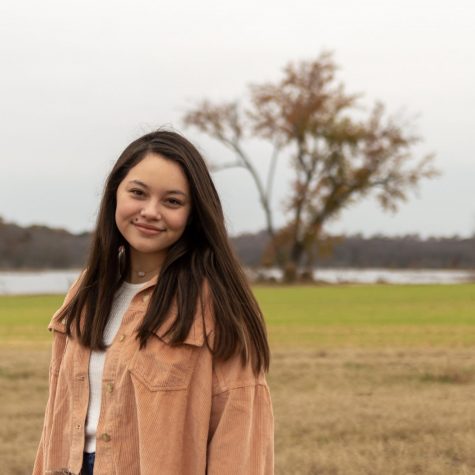 Anna Satterfield, staff writer/media assistant
Anna Satterfield is a junior and staff writer/media assistant for The Prowler. She is involved in several clubs at CF and is on the varsity swim team....