Senior Advice to Incoming Freshmen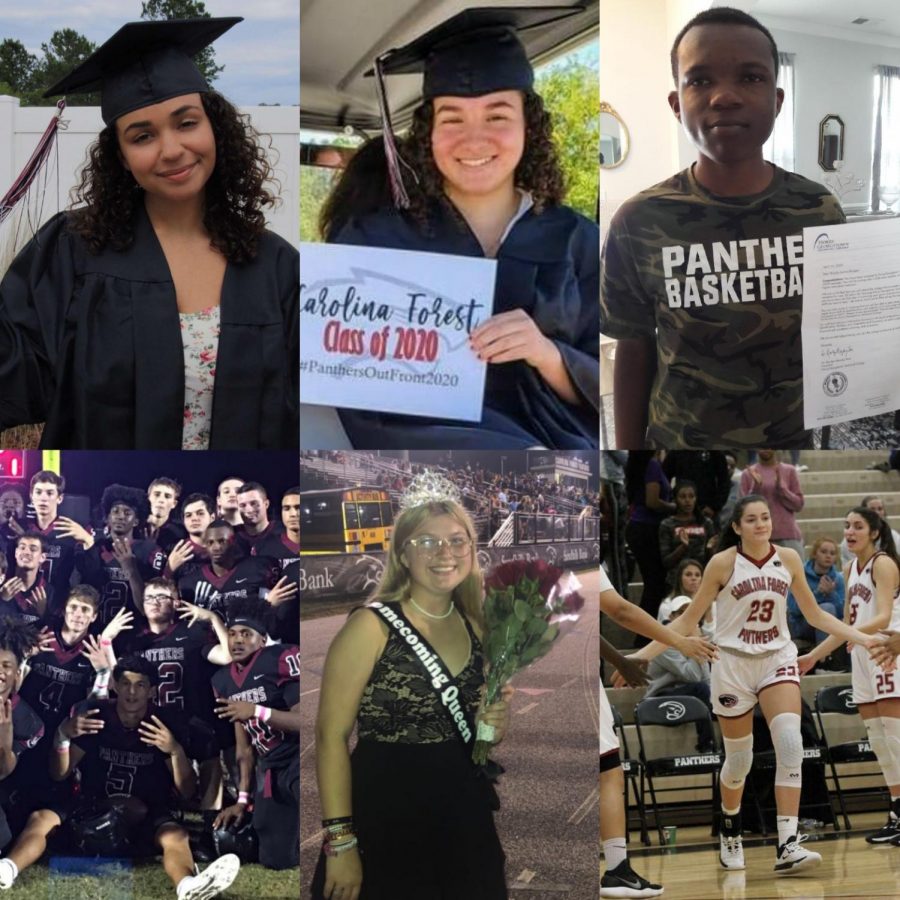 Annika Hardy, Staff Writer/Production Team Member
May 15, 2020
As the 2019-2020 school year concludes, seniors at Carolina Forest High School reflect on their past four years. Despite this challenging time and various graduation plans, a number of seniors have taken the time to provide advice to our incoming freshmen. 
Rebekah Anderson is a Panther Ambassador and a member of CFHS's Student Council. In the fall, she will attend Horry Georgetown Technical College and major in elementary education.
Anderson explains, "My advice for incoming freshmen is to walk in with confidence and smile every day. You definitely should get involved because it makes high school fun. I ran for Homecoming this year with my boyfriend. A week later, I received the nomination! The following Friday, I was crowned by my best friend. She won Homecoming queen last year. I also think you should get out of your comfort zone and participate in activities. Time flies by so quickly! Please do not take it for granted. I cannot believe that I am already graduating. I am so thankful for the best four years at Carolina Forest High School! I will miss it so much. Best of luck and have fun!"
Senior Braylyn Bridges is a writer and media assistant for The Prowler. In addition, he is the manager for the Junior Varsity and Varsity Boys Basketball Team. Bridges is also a Panther Ambassador and a mentor at Carolina Forest Elementary School. In the fall, he will attend Horry Georgetown Technical College and major in graphic design. 
Bridges comments, "Incoming freshmen, stay strong and "finish on empty." Be sure to keep moving to the next level and reach your goals."
Senior Christyanna Marchiano is a high-achieving student at CFHS. In the fall, she plans to attend Coastal Carolina University to major in psychology. 
Marchiano states, "For incoming freshmen, my advice is to always stay true to yourself and never try to be someone different. It is easy to look at others and think what they are doing is better. However, being your authentic self can help you grow as a person. Be kind to those around you and especially yourself. If you don't, you will look back in a few years and wish you did."
Senior Anthony Mauro is a high-achieving student at CFHS. He is a Teacher Cadet and a varsity football player. In the fall, he will attend Campbell University and major in secondary education.
Mauro states, "Just do the work; it is not that hard. Plus, be sure to pass your classes."
Senior Elizabeth Morris is a member of both the Rubik's Cube and Swing Dance Club. In the fall, she plans to attend Horry Georgetown Technical College. Then, Morris will branch over to Coastal Carolina University and major in accounting.
Morris comments, "As a senior at CFHS, the advice I would give is to join a club, sports team, or make new friends. If the schoolwork is stressful, please know that it is only temporary. Eventually, it will go away."
Rachel Moshinskie and Carlie Skolsky are enthusiastic seniors who are excited about their future.  Both were involved in the Teacher Cadet program; Skolsky was also a starter for our girls' varsity basketball team. 
Moshinskie explains, "Have fun and be yourself. In addition, stay on top of your schoolwork."
Skolsky adds, "My advice for the incoming freshmen is to get involved in school activities, clubs, sports, and student council. It will make your high school years worth so much more."
Overall, the following students are extraordinarily talented and have a bright future ahead. Their advice is highly beneficial! 
About the Writer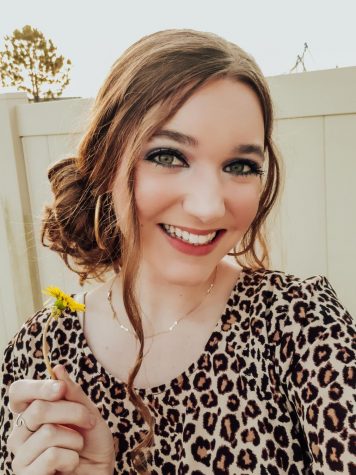 Annika Hardy, Staff Writer/Production Team Member
Annika Hardy is a senior and staff writer/production team member for The Prowler. She enjoys applying makeup and experimenting with fashion, along with...