Hannah Zincone Receives South Carolina's Youth Tour Ambassador for NRECA Award
Hannah Zincone, a senior at Carolina Forest High School has been awarded to be South Carolina's Youth Tour Ambassador for NRECA (National Rural Electric Cooperative Association). 
Zincone is involved in many different activities around campus: Student Council, National Honors Society, National English Honors Society, Spanish National Honors Society, Rho Kappa, Panther Ambassador, AP Academy, and much more! Hannah hopes to attend Columbia International University and major in business. 
Zincone went through an extensive process to be chosen. She first sent in her application, which appealed to the leaders of the NRECA Youth Tour. She was then sent a packet to study electric cooperatives. If a person is sent a packet, he/she is interviewed with the leaders where they ask questions about electric cooperatives and the student as a person. 
Each state has one representative at the NRECA National Convention.  Hannah's title as the representative of South Carolina allows her to spread her knowledge about electric cooperatives and the politics behind it.
Zincone explains, "It is a rigorous process of editing speeches, speaking about electric cooperatives, and being chosen as the spokesperson for the state and possibly for the country."   
South Carolina had four students from different schools that got accepted. This qualified them for a paid trip to Washington, but this trip was postponed to next year so they did a virtual tour over the summer. After the virtual tour, three students were announced as finalists for the NRECA Youth Ambassador. This required another application and a day to prepare a speech that they would present to the other Youth Tour participants from all over the state. Hannah tied twice with her competitor, Zach Carter, allowing them to share the position. They both will be speaking in Columbia and across the state about the importance of electric cooperatives. Zincone has to create a speech and present it to her fellow ambassadors in Columbia and Washington next year.
Hannah shares, "This title has a lot of responsibility, but I am excited to take it on."
Zincone is excited about representing South Carolina because it represents her roots. Hannah and her family were born and raised in South Carolina so she wants to represent her heritage, too. She enjoys speaking about the electric cooperatives and the politics behind it all, so she is excited to see how she and Zach can influence teenagers who are interested in these topics as well. 
Congratulations!
About the Writer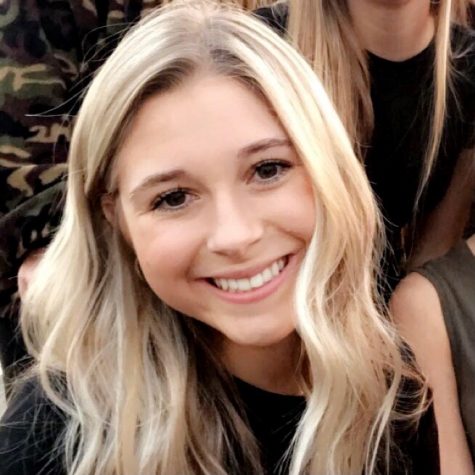 Sidney Croland, Media Editor
Hi, my name is Sidney Croland. I am a senior at Carolina Forest High School. I have been on the varsity soccer team for three years now. This is my first...