Vanderbilt's Sarah Fuller – Making History
In a world full of changes and the controversies surrounding gender equality, one young woman made history in the world of college football.
On November 28, Sarah Fuller (the goalkeeper for Vanderbilts SEC champion soccer team) became the first woman to play in the Power Five game in the SEC. She continued to break records by becoming the first women to score in a Power Five college football game. The football that she kicked a field goal with will be heading to The College Football Hall of Fame in Atlanta. 
Fuller was first added to Vanderbilt's roster because both kickers, Pierson Cooke and Wes Farley, were out due to COVID. They coach says that Fuller's kicks were "highly accurate" on extra-point kicks and short field goals. 
Fuller wants everyone to know, "It was based on if I'm good enough to do it. It wasn't because I am a girl." 
At first, there was not much pressure on Fuller; she was just proud that she was able to step out on the field and represent all female athletes.
According to Vanderbilt, Fuller wears the message "Play like a girl" on the back of her helmet. 
Fuller's football career has come to an end because of Vanderbilt's schedule against Georgia getting called off and getting ruled a no contest. 
Fuller plans on transferring to North Texas so she can play two more years of soccer as a goalkeeper. Even though her football career was cut short, she does not plan on continuing it at North Texas. However, she said that if the Mean Green needed her, just like Vanderbilt did due to Covid issues, she would not hesitate to answer the call.
Sarah Fuller made history and opened up a world of possibilities for women all over the country who would like to break into the college world of football the future. 
If you want to read more about Sarah Fuller you can visit https://nypost.com/2020/12/15/sarah-fullers-football-career-is-over-at-vanderbilt/. 
About the Writer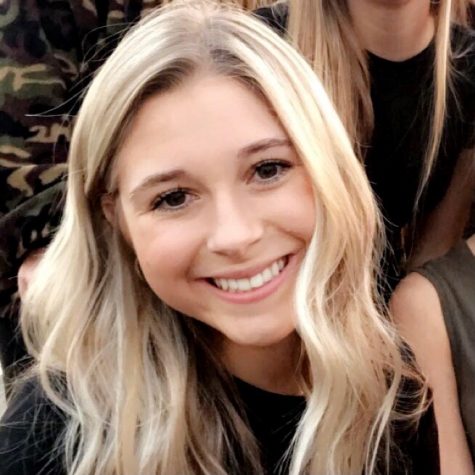 Sidney Croland, Media Editor
Hi, my name is Sidney Croland. I am a senior at Carolina Forest High School. I have been on the varsity soccer team for three years now. This is my first...