Standardized Testing: Is it Necessary?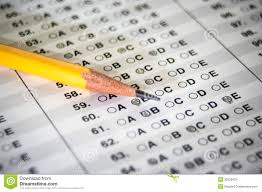 This school year has been anything but normal. Covid-19 cases continue to skyrocket. Due to the rapid spread of Covid-19, we now have different ways, we do things such as gatherings, work, and school. Not being able to go to school has caused many students to suffer in learning, and score poorly on standardized testing. This raises the question: Should colleges require students to submit their standardized testing scores for the 2020-2021 school year?
When taking these tests, students' overall knowledge is evaluated in many different areas of academics. The students are then scored on how well they did overall in each subject area. This school year, some students reported a bigger struggle after taking these tests. They believe that their lack of in-person instruction held back their learning capabilities for the test. Unfortunately, this is something that many people are facing, yet cannot be fixed due to restrictions from the global pandemic. 
Senior Sophie Gamble shares her opinion on the issue. "I do not believe colleges should still require standardized test scores because of Covid-19." This is because students all over the United States had to turn to virtual learning, which puts them at a disadvantage. The students are learning, just not to their full potential."
While many students would agree with this statement, others think the opposite entirely. Some believe that it would be utterly unfair to not require students to submit their standardized test scores. This is because some students believe that these tests show overall knowledge and that without them, schools will not be able to sort out who meets their criteria in academics, versus those who do not. 
Senior Logan Estep says, "These standardized tests measure your overall intelligence in all subjects, without them, schools will have to choose who they accept based on their grade point average, and not the knowledge they obtain." 
Some colleges have already made a decision on whether or not standardized testing should be a requirement for the new freshman class. For example, the University of South Carolina Admissions Office released that "due to disruptions in testing schedules caused by COVID-19, prospective first-year students may apply to USC for the 2021-2022 Academic Year without submitting test scores." They gave students the option to submit their scores if they would like to.
So, should colleges require students to submit their standardized test scores for the 2020-2021 school year? This question is still controversial and will most likely remain that way.
About the Writer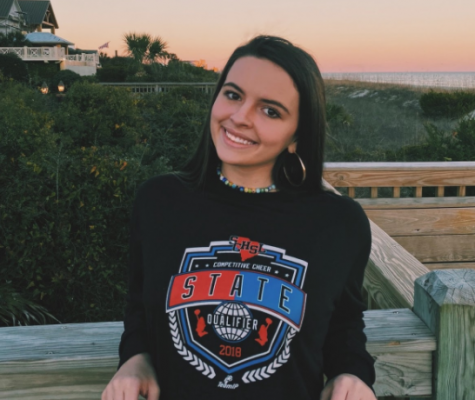 Julianna Carnucci,
Hi, my name is Julianna Carnucci! I'm currently a junior at Carolina Forest High School. Cheerleading is a passion for me, and I have been on the varsity...