The Beautiful City of Sedona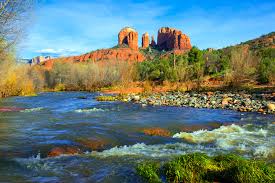 With Spring Break approaching, many people are beginning to make travel plans to tourist locations around the United States. Many families will plan on visiting cities like Orlando and San Diego, but for some, these places are not their ideal vacation destinations.  There are those who use this time as a "staycation" – a time for relaxing and spring cleaning.  For those who do love to travel and want to explore a more scenic and peaceful location in the western United States, Sedona,  Arizona, might be the place for you. 
Sedona is primarily known for its beautiful scenery. It has red rock all around which adds a lot to the imagery of the city. In addition to this, there are small waterfalls, a well-known one being "West Fork." There are also a plethora of hiking trails where you can venture out and explore the beauty within the atmosphere. Some of the most notorious hiking trails in Sedona include "Munds Wagon Trail," "Devil's Bridge Trailhead," and "The Sedona Airport Loop."  
For those who are more spiritual, there are many things that they may enjoy. Yoga is available at most resorts in Sedona, as well as meditation classes. Many of the gift shops in these hotels contain crystals that are meant to heal, as well as aromatherapy items, such as essential oils. The essential oils also provide many benefits such as stress relief, increased calmness, and improved happiness.
People who may not be interested in either of those things would be pleasantly surprised. There is a rainbow trout farm. You can fish or swim in the beautiful lake. In addition to this, Sedona also has a small wildlife preserve where you can see all kinds of animals.
Sedona is beautiful, and nothing like anything most people have ever experienced. If you're looking for a unique vacation site and have a bit of money saved up, Sedona may be the place for you.
About the Writer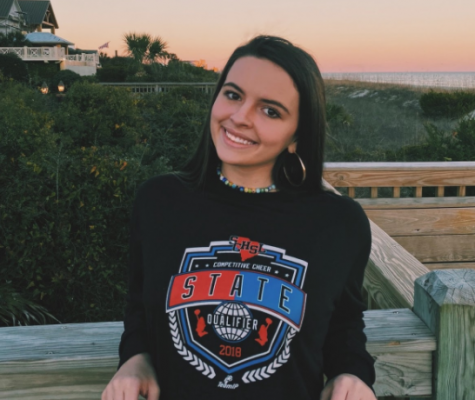 Julianna Carnucci,
Hi, my name is Julianna Carnucci! I'm currently a junior at Carolina Forest High School. Cheerleading is a passion for me, and I have been on the varsity...