Target vs. Walmart
Some think Walmart is better than Target or vice versa, but if you really look at each place, they're really the same. Brands may differ but not as much as you would think. Each store carries the most popular brands like Oreo, Kraft, Clorox, and much more, along with various clothing and appliance brands. 
Walmart is bigger but when you see Target from the outside it may look small but when it comes to the interior, it is huge. Target and Walmart both carry clothing but different brands and styles. Target's own brand is Good and Gather. Walmart brand is called Great Value. Some people prefer the store bought brands rather than the regular main brands. Walmart and Target both have a clothing brand, too. 
Each store has electronics, but Target has a smaller section of them. Target has a smaller section of most merchandise but many things Walmart may not carry. Brands and sizes shouldn't cause you to make favorites. Your favorites should be based on your cost you spend, style, and how much time it takes to shop. 
Tatiana Jewell, a freshman, says, "Walmart is better because it's cheaper and has more stuff."
Personally, I think Target is great for quick shopping, toys, medicine, school supplies, and other things. Walmart is better for clothes, electronics, food, cleaning supplies, home decor, and food. These things are helpful to choose which place is better to shop at for the shopping list. 
"Target is better because I walk in not knowing what I want; then I find what I want," claims Mr. O'Malley, one of CFHS's theater instructors.  
Now you can be more mindful of which store is better for your type of shopping list. Walmart and Target can be found all over America; however, Walmart is more common than Target. 
Walmart even has a separate shopping place called a neighborhood market. Those shops carry food, medicine, and some toys. It isn't huge but not every state has neighborhood markets. It is better just to go to Walmart than the markets. 
Next time you or your family wants to go shopping, you can think about the pros and cons of each store. Target and Walmart are amazing. Target has more clearance than Walmart. Plus, both stores have almost anything a person needs. It just depends on time and money. Happy Shopping!
About the Writer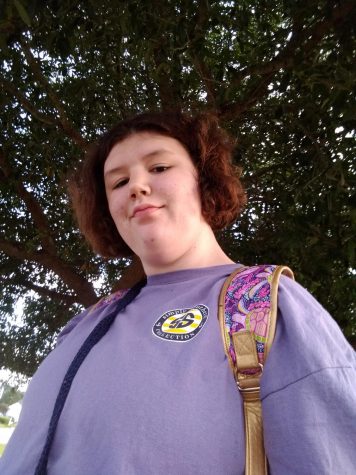 Madeline Maggi,
I am Madeline Maggi, a sophomore at Carolina Forest High School. I love music, gaming, art, and writing! Writing helps me express myself. I am a huge music...