Are the Grammys Getting Worse?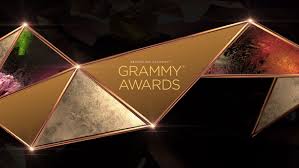 Every year, many of us look forward to the music award show that highlights our favorite songs and musicians. One of the most anticipated shows is the Grammy Awards, which took place at the Los Angeles Convention Center on March 14, 2021. 
The Grammy Awards is where the Record Academy members vote for each award category, and many artists perform on the same night between the awards. Categories include Record of the Year, Album of the Year, Best New Artist, Best Pop Solo Performance, Best Rap Artist, Song of the Year, and many more.
Many people turn on their televisions that night to tune into this well-known event. This year it was on television as normal, but no audience was present at the actual show. Even though not many people who participated were wearing masks, most people were socially distant. 
Some performances had many bad ratings according to USA Today. Critics felt the performances were very inappropriate for children like Cardi B and Megan Thee Stallion's production. Responses on social media indicated that they wore inappropriate clothing as they performed with terrible dance moves and unbecoming language.    Many people have been criticizing almost every performance. 
According to National Public Radio (NPR), many people were really shocked with the winners.  People want to have their own say in the voting, but it is only up to the voting members of the Record Academy. 
Main winners include:
Record of the Year- Billie Eilish

Album of the Year- Taylor Swift

Best New Artist- Megan Thee Stallion

Best Pop Solo Performance- Harry Styles

Best Pop Duo/Group Performance- Lady Gaga and Ariana Grande

Best Pop Vocal Album- Dua Lipa

Best Rap Performance-Meghan Thee Stallion and Beyonce

Song of the Year- H.E.R.
Amya Bessent, a sophomore, claims, "A lot of the nominations and winners shouldn't have won."
The Grammys shouldn't be showing inappropriate material. The award show is going downhill very quickly. They add all these categories no one has ever heard of, such as Latin Jazz Album.  Some of the  performances are from bands most of us don't know.  
One day the Grammys may go back to being interesting and inspiring, but in my opinion, it's not a music awards ceremony I want to watch.