The Beauty of the Carolina Beaches
The North and South Carolina coastal region became home to Europeans over a century before the inland regions of the South. The culture was influenced heavily by the Caribbean, especially Barbados.  Today, both states are popular places due to the vast beaches and recreation, relying on tourists for economical purposes.   
South Carolina is home to a ton of landmarks and beaches for everyone to enjoy. Some places to check out are Brookgreen Gardens, downtown Charleston, the state parks, and much more. One area in South Carolina that is nice is Folly Beach, referred to as "The Edge of America." Folly Beach is home to the East Coast's second largest fishing pier, along with having some of the best waves on the coast of South Carolina. 
Victoria Walters, a sophomore, shared, "South Carolina beaches are better because they're prettier and less people."
North Carolina is a bigger state than South Carolina. North Carolina has state parks, condos, beaches, tourists, and landmarks to see just like South Carolina. One place to visit is Topsail Beach. It is north of Wilmington and an hour south from Emerald Isle. Topsail has different sections to it. The three different parts to Topsail are North Topsail, Surf City, and then Topsail Beach. North Topsail has less people but better for vacation spots. Surf City is the tourist and commercial area. Topsail Beach is the edge of Topsail and has a park at the edge of the island. It is a great place to relax by the ocean.  
Bren Allen, one of our CFHS instructors, added his thoughts.
"South Carolina beaches are beautiful except Myrtle Beach. It is a little dirtier. Charleston has beautiful beaches in my opinion, but I think North Carolina offers more. I know they have a few lighthouses in North Carolina on the beaches that will take your breath away. Now Myrtle Beach has some advantages. If you drive to Cherry Grove or Garden City, they are a lot nicer than downtown Myrtle. Downtown Myrtle has a lot of tourists who don't really care to keep our beaches clean".
All the Carolina beaches are unique but still share the beauty and mystery of the Atlantic Ocean. Choose which beach is right for you and your family and make some happy memories.
About the Writer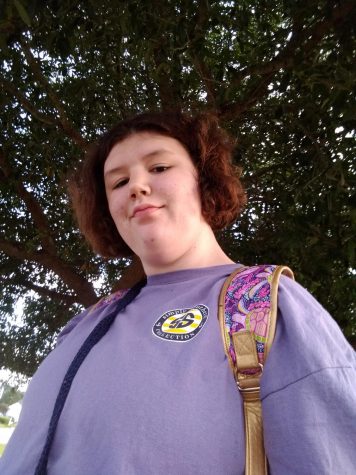 Madeline Maggi,
I am Madeline Maggi, a sophomore at Carolina Forest High School. I love music, gaming, art, and writing! Writing helps me express myself. I am a huge music...