Myrtle Beach Restaurant Trouble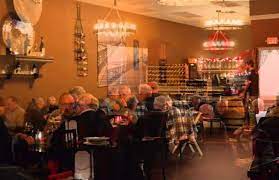 In the midst of a pandemic, employers are struggling to find employees to work for them. Many times this is resulting in understaffed restaurants and unhappy customers at many establishments because of the absence of service. Covid-19 has negatively affected many businesses through the last year because of the significantly less amount of people going out to eat and the lack of employees to provide quality service. This is especially true for our Myrtle Beach area.
Myrtle Beach is a destination for many tourists in the spring and summer. After a long day on the beach, many tourists dine in the many restaurants across the Grand Strand. Many tourists who are going to visit will likely be surprised by the lack of staff at many restaurants, as we are starting to see these issues this spring. Many restaurants are having difficulty hiring employees, and customers have not been very flexible with understanding that many restaurants are understaffed.
Many restaurants are struggling to find employees because of the unemployment checks people are receiving. The struggle employers are having is compensating the workers at the same rate that the unemployment is compensating people. Many people will not come back to work until September when the Covid-relief unemployment rate drops back down. 
Elizabeth Twigg, an aluma of  Carolina Forest High School, works at Chesapeake House in North Myrtle Beach.  "Working during this pandemic with us being understaffed is actually really tough; it takes a lot out of us." 
Many customers still get angry because of the lack of service though, with many employees noticing that customers are on edge.
Twigg adds, "I just wish some people, especially since Myrtle Beach is a tourist area, would be a little more understanding of that.
Business owners such as Nick Stefanchik Jr., owner of Ducatis Pizzeria and Italian, says they are having trouble finding employees.
"The 300 dollar weekly unemployment bonus check provided by the Federal Government has unfortunately made it an incentive for too many citizens to collect an unemployment check rather than work. With this, it creates a challenge for the employers to find employees. This is creating a culture of dependence, entitlement, and lack of self-pride contrary to the founding principles of this country," share Stefanchik.
Most of the restaurant industry has survived this pandemic and adapted to many different things thrown at them. If you are going out to a restaurant during these times, try to be a little more understanding of how restaurants and workers are trying to accommodate you!
About the Writer
Max Stefanchik,
I am Max Stefanchik, a sophomore at Carolina Forest High School. I have a passion for sports and writing. This is my first year on The Prowler Staff. After...