"Shadow and Bone"- Worth the Watch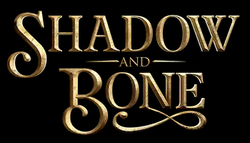 Recently, a Netflix series entitled Shadow and Bone, named after the books by YA author Leigh Bardugo, was released and quickly took the streaming service by storm. The show only has one season of eight episodes and will possibly be greenlit for another season. It is based on five of Bardugo's books, with creator Eric Heisserer making a conglomerate of the two separate stories. 
Now, I've been anticipating this adaptation since late 2019 when Bardugo announced it on her social media, so my expectations for this adaptation were pretty high. I read the Six of Crows duology in middle school, and I was excited to see this amazing story be turned into a series. 
The main plot follows Alina Starkov, an orphaned cartographer, and her deployment into the First Army to draw a map of the Fold: a black, foggy, monster-infested curtain that splits Ravka in two. When the expedition is attacked by volcras, Alina reveals to the world and herself that she's a Grisha. Specifically, she manipulates sunlight, a power that was believed to be a legend until this point in time. She's quickly whisked away from the Fold by General Kirigan, leader of the Second Army, to the Little Palace so she can train to take down the Fold once and for all. 
In addition, there's a side plot about the Crows, a gang in the streets of Ketterdam, and their plight to try and kidnap Alina for a corrupt politician's gain in exchange for one million kruge, all while fighting off rival gangs, casino owners, politicians, and Madams. 
The adaptation is great for people who have read the books before watching the show. If you're a first-time viewer, you just get thrown into a magical fantasy world where all this information is dumped on you without any explanation. I am not the only person who feels this way about the show.
"The maddening thing is that when you actually understand what is happening in Shadow and Bone, there is some really good TV there," states Kelly Lawler, a writer at USA Today. 
This is the only real problem I have with the show. I read the books and reread them, but I was still confused at some points in the series. For example, the Six of Crows characters are just thrown into the Shadow and Bone story. The Six of Crows plot is completely scrapped, and some integral characters are written out of the story, which makes it seem like this is a prequel story for the Six of Crows characters. 
However, if you can sit through the confusing parts, the story, pacing, action, and characters get better by episode four or five. The musical score by Joseph Trapnese really fits the action and fantasy-filled tone and accompanies the story very well. The characters, especially the Crows, really come alive and bring the story some much needed energy, especially Jesper. 
"If I hadn't read the books, it would have been really good," provides Rylianna Hancheck, a sophomore at Carolina Forest. "But now that I read them and I know the two separate stories, I think it's a little weird that they put them together."
All in all, the Shadow and Bone Netflix series is worth watching, and I feel that a second season would do the show some much needed good as far as development and storytelling goes. If the focus is shifted more towards the Six of Crows series that has more compelling characters and an enticing story, the show would be even more positively received.
About the Writer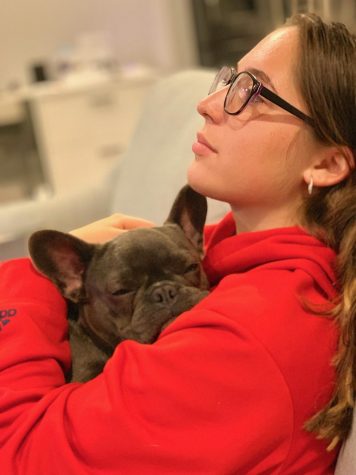 Jordyn Rouleau, Staff Writer
My name is Jordyn Rouleau, and I am a sophomore at Carolina Forest High School. I spend most of my free time reading, writing, watching movies, or practicing...