Queen's Music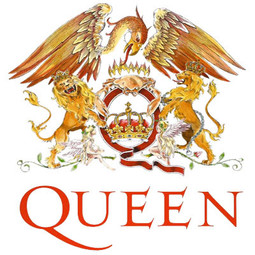 Queen is a rock band that was formed in London in 1970. The lead singer of the band was Freddie Mercury. The other members include Brian May, John Deacon, and Roger Taylor. 
May and Taylor played together in a band called "Smile." Mercury was a huge fan and encouraged them to experiment with music. Later on, he joined the band to form Queen. 
The most played Queen song is "Bohemian Rhapsody," and the most popular album is The Works. 
Bren Allen, one of CFHS instructors, shared his thoughts. " I mean, you cannot beat "Bohemian Rhapsody." That is the ultimate classic. I also love "Somebody to Love", "Don't Stop Me Now", "Under Pressure", "These Are the Days of our Lives", and "The Show Must Go On." I like Queen because of their lead singer/songwriter. Freddie Mercury was one of the best musicians of his time. Sadly he passed away in 1991 and I think if he would not have died somewhat early, then he and Queen would have won more awards and provided more hits for us to enjoy. Freddie Mercury had an amazing stage persona. Also, he was homosexual, and this was a big deal in the Rock Era. He showed the world that you don't have to be a masculine man to be a great rock star."  
Once Freddie Mercury died, it caused sadness in fans of Queen. Presently, Adam Lambert, an American Idol favorite from 2009, is the new lead singer, along with the same members of Queen. At least, Queen fans are still happy and enjoying music from Queen everyday.
Amya Bessent, a sophomore and a big Queen fan, said, "My favorite song is "Mother Love." I love the band because they're so diverse and they make me happy." 
In 2019 a movie was produced about the journey of Queen. It's called "Bohemian Rhapsody." Rami Malek is the lead role of Freddie Mercury.  It became the sixth-highest grossing film of 2018 and received various accolades, including Best Actor and Best Motion Picture-Drama.  
Queen has changed music throughout the world. Their music has changed people's lives.
Being a Queen fan myself is awesome. "My soul is painted like the wings of butterflies." This is a beautiful lyric from one of Queen's underrated songs, "The Show Must Go On." 
Queen has inspired multiple bands and celebrities. Everyone should listen to their music everyday!