Time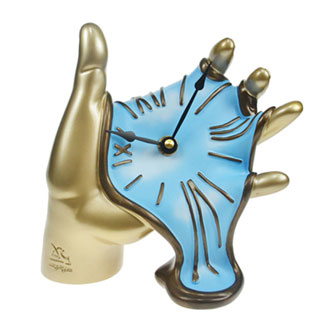 The year 2011, "Party Rock Anthem" is playing on the radio.  Your family is on the way to watch the new Twilight movie,Breaking Dawn Part 1 . Today's society has become completely different since these events have taken place. Let's fast-forward to the present.
In 2011, I was only seven. I attended Hemingway Elementary. I was a gigantic Eminem fan after hearing" Love The Way You Lie." I didn't really have a personality, and my favorite show was X-Men. I owned a Playstation 2 with  Jimmy Neutron stickers on it that you had to put pressure on to make the disk spin. Life was simple, and I was young and didn't really understand what life even was.
In 2016, I moved down here with my dad. I was only 12. I started at Ten Oaks the following school year. I didn't own a lot of clothing and didn't play video games because my system was stolen. My favorite musician was still Eminem. I didn't have a favorite show because our TV was destroyed . Life had become hard. I noticed that I didn't have a usual life and was a victim of a bad hand. I did not see a future for myself at all.
Today, no one really listens to the radio anymore and the most similar movie series to Twilight at the moment of this article is Marvel. Now that COVID is here, movies aren't as frequented as they used to be. Music is mostly on Spotify or Apple music. The new rage is TikTok and online shopping.  Alternative fashion is in and worn by a lot of idols. As for me, I am a survivor.
I graduate in a month at the age of 16. I love all music and even make some of my own. I start college in the fall and don't really play video games anymore. My favorite show is Supernatural , but I work and go to school so I don't really get a chance to watch TV.
Life changes. Time is a medicine that makes every wound heal. We progress into men and women with time. We only get stronger with what life throws at us. So no matter what happens, it'll be okay. It just takes time.