Fun for All Ages: Myrtle Beach Attractions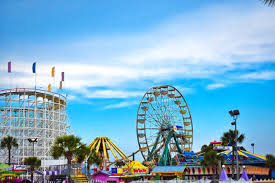 Myrtle Beach has many things to do around town like going to relax by the ocean, shopping, concerts, and much more. The city even has amusement parks and waterparks. Some of them are a little worn down, but they can be fun for anyone.
Some amusement parks include Family Kingdom, The Pavilion rides at Broadway at the Beach, and a brand new amusement park called The Funplex.
Family Kingdom is a larger amusement park that opened in 1966. Their season goes through April to October. They have 37 rides for all ages. The park has two roller coasters and much more. In the summer, they have movie nights. There is a water park across the street that Family Kingdom owns. This amusement park is older but has more rides than any other amusement park in Myrtle Beach.
The Pavilion rides at Broadway at the Beach are some of the rides from the original Pavilion Amusement Park.  In 2007, Broadway at the Beach received some of the rides and placed them around their area. The Pavilion rides at Broadway get a ton of people but not a lot of people know about the actual amusement park.
The Funplex, based out of New Jersey, opened on May 21, 2021. It is a more modern amusement park but not many rides and space. It has a bar and grill for guests to enjoy. I actually work at Funplex. I make sure the park is clean and organized for all of the guests. It gets more crowded at night than daytime. There are seven rides that include mostly thrill rides, but some rides are for children in one tiny park. It is a great, new place for all ages.
Some water parks in Myrtle Beach are Myrtle Waves, Wild Water and Wheels and Splashes Waterpark.
Myrtle Waves is located across from Sam's Club. The parking lot is back behind the waterpark. It is older, but the season pass is $100 and includes the Wild Water and Wheels in Surfside and some offers from the Myrtle Beach Grand Prix. It opened in 1985. It has 30 attractions that include wave pools and water slides. Myrtle Waves is a fun place to hang out when it is hot, with attractions for the entire family. The crowds, however, can be overwhelming.
Jake Thompson, a former lifeguard at Myrtle Waves, shared, "Being a lifeguard for the first summer was fun, but tourists were an issue, not the locals as much."
Splashes Water Park is located across from Family Kingdom and right on the beach. It has many slides and pools for any age to enjoy. It is a fun relaxing place for all.
Myrtle Beach has more amusement parks than water parks. They do all get the guests so it is busy but maybe not the place for you.
Bren Allen, one of our Carolina Forest teachers, added his thoughts.
"I have not been to a Myrtle Beach amusement park in a long time. When I was a child, we had The Pavilion, and it was amazing. It was way better than Family Kingdom, no doubt. I am not the biggest fan of the parks down here. I would rather go to Carowinds all day. I don't like Myrtle Waves because it is kind of nasty. I've worked at a pool for almost 10 summers, so public pools are not my thing."
Even though Myrtle Beach has beaches, you can still enjoy amusement parks and waterparks anytime. It is all about the fun.
About the Writer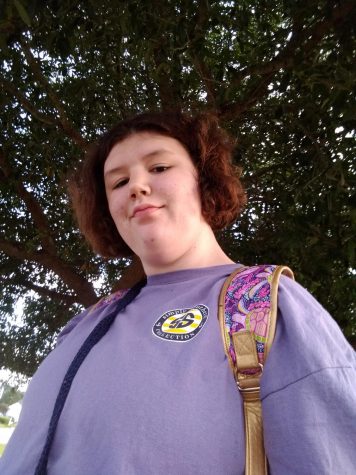 Madeline Maggi
I am Madeline Maggi, a sophomore at Carolina Forest High School. I love music, gaming, art, and writing! Writing helps me express myself. I am a huge music...