2021 People's Choice Awards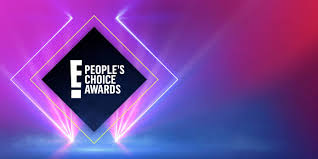 The biggest pop culture event of the year, "The 2021 People's Choice Awards", finally made its debut on December 7,2021, in Santa Monica, Calif. It was hosted by PCAs nominee, actor and comedian Kenan Thompson. 
Artists across music, movies, TV and pop culture enjoyed the show in the audience as the winners were crowned throughout the night. This is the only award show voted on totally by the people. The fans cast their votes days before the show airs. 
Many superstars were nominated , including Justin Bieber, who had 10 nominations. This made him the most nominated male artist of the night. Some other notable names include Olivia Rodrigo, Lil Nas X, Doja Cat and Kasey Musgraves. Movie and TV stars like Elizabeth Olsen, Tom Hiddleston, Florence Pugh and Simu Liu were nominated for awards. 
NBC had previously announced four of the night's top honorees. Kim Kardashian took the stage to accept the Fashion Icon Award. Christina Aguilera took the PCAs first-ever Music Icon Award. 
Two TV shows won for their final seasons. "Keeping Up With The Kardashians" won as the reality show of 2021 for its 19th season. "The Ellen DeGeneres Show" won as the daytime talk show of 2021 for its 19th season. 
Olivia Rodrigo took the stage to accept her win for the Album of the year entitled "Sour".
Riley Anderson, a junior, watched People's Choice Awards and felt as if some people should not have won. Her favorite winner was Olivia Rodrigo.
Anderson shares," I think the People's Choice Awards is a really good show and acknowledges so many artists for their hard work and accomplishments."
The fans voted and rated the best in movies, pop culture, television and music during the award show. Many young fans look up to these talented artists as their role models.
Most award winning music artists not only performed for their audience but they have an extra responsibility to show their fans how to change the world. The fans listen to these songs to help deal with personal problems that they deal with today. 
Not only is this show interesting to watch, but knowing the fans decided the winners is very exciting. Watching your role models accept awards is very inspiring to their audience. Overall, the People's Choice Awards is a very encouraging and inspirational award show.