Old Favorites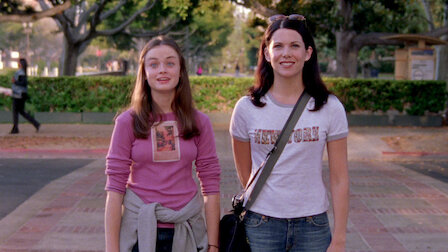 Shows from the early 2000s focused on teens and young adults have recently been gaining popularity among the Gen Z crowd. 
Shows like "Dawson's Creek," "Gossip Girl," "Gilmore Girls" and "One Tree Hill" have earned a lot of new buzz on social media apps like Tik Tok. The focal point of these shows is the ups and downs of being teenagers, highlighting the struggles and conflicts of adolescence.
"Dawson's Creek" takes place in Cape Cod, and follows the life of a young Spielberg-obsessed film nerd. With his best friends, Pacey, Joey, and the new girl next door, Jen, he is faced with struggles of love and growing up. 
Olivia Gallagher, a senior, shares her opinion on the show, "I think Dawson's Creek is a timeless show that high school kids can still relate to today."
"One Tree Hill" showcases the lives of brothers Nathan and Lucas Scott as they travel through high school and college. The two brothers face among their friends the ups and downs of relationships and friendships. 
A change in pace is made with the show "Gossip Girl." The series is about a mysterious blogger that reveals secrets about the main characters. The show takes place in the upper east side of New York and follows the lives of rich privileged teenagers. 
According to the most recent Tik Tok users, the most popular among these shows is "Gilmore Girls".
"Gilmore Girls" is a "dramedy" centering around a single mother raising her teenage daughter in the small town of Stars Hollow, Connecticut. The simple and nostalgic pace of the show is one of its main attractions. People love the dynamic between the duo and how they interact with each character.
Kyra Yerardi, a senior, shares her love for the show.
"I love the show because of its small-town feel. Rory is my age at the beginning of the show and has the same interests in reading as I do."
These shows have regained their popularity because of their access to streaming services. The younger generation enjoys the nostalgic and relatable feel these shows carry.