Getting Ready for Prom!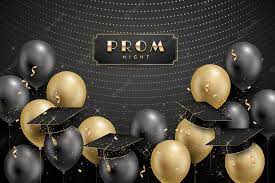 Prom season is finally here. Let's start getting excited!!! CFHS will be traveling back to the Roaring 20s for a Great Gatsby Gala night. Personally, I love this theme. I think it is very elegant, fun, classy. Many students in grades 10-12 have read "The Great Gatsby" and watched the movie in English class. It makes it even more special when the students can relate and understand the theme of the night.
Despite the excitement and fun memories, prom can also be a very stressful time of year. Taking pictures and making dinner plans can be very exhausting, especially if you want to make prom plans with a group of people. Then everyone has to agree on a time and place to take pictures which can be hard with people's different schedules. 
As most people know, getting ready for prom can sometimes end up being a very expensive event, depending on what you do.
Ladies have to find the perfect dress, shoes, and date. According to Amarra, an online dress shopping website, a person can end up spending anywhere between $150-$2,000 or more on prom. On average, a girl will spend around $200-$900 on just a dress; that's not including shoes, makeup, hair, jewelry, prom tickets and more.
Boys get lucky with prom. They don't get as glammed up as the ladies do, which ends up being a cheaper prom for them. This doesn't mean prom for boys can't still be pricey. They have to buy their ticket, dinner, corsage, shoes and anything they might want to get. Renting a tux for prom averages around $135.
Even with the expense and bit of stress, it is a night most teenagers think about for most of the school year.
Tyler Jones, a senior, says, "I'm looking forward to creating a lifelong high school memory."
Many people don't realize all the planning that takes place before the big night. Thousands upon thousands of dollars go into making this night happen.
 English teacher Amy Perry, head of our prom committee, says, "I love working closely with junior Student Council officers and the teachers on the prom committee to make the chosen theme take shape. The hard work pays off as we see our vision come to life when all of the components come together the day of prom. And when students enter prom and can't believe how beautiful everything looks, it is the best feeling knowing that our team created an amazing event for students to enjoy."
Sofia Morant, junior Vice President, adds, "Being a part of the prom committee has been an awesome experience even with the planning process being a little stressful as March 31 is approaching fast. We are very excited to decorate and have a fun night that makes it all worth it."
In a little over a month we will be having one of the best nights of high school experience. All the stress and planning will be worth it for a night you will never forget! Let's make this the best prom ever, Panthers!
Image Credit:  Google