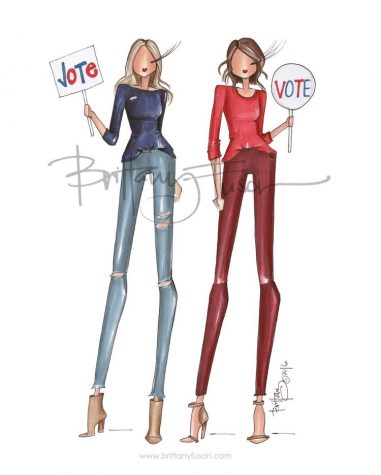 December 5, 2017

Filed under Clubs & Activities, News
On Wednesday, Oct. 18, Mr. Iagulli's classes organized a political debate at the Carolina Forest Recreational Center. The students were studying Colonial American government and how vital government really is. Mr. Iagulli had the idea of creating our own public debate since our state house seat,...
Panther's Disney Channel Intros
Emma Hamilton, Jessica Cedeno and Rebekah Anderson
February 18 – Make Up Day from Hurricane
February 20 – Sophomore Ring Meeting in Auditorium at 8:45 am
February 25 – Teacher Bog-Off in Community Room
February 26 – Open Mic in Cafe – Black History Celebration
February 27 – Sophomore's Place Ring Orders in Cafe from 11:00-4:00
February 28 – March 2 – Robotics Competition
March 10 – Daylight Savings Time – spring forward!

Loading ...
*Morgan Bane, Amy Perry, Jenna Mason, and Student Council for organizing Spirit Week and the Sweetheart Assembly!
*Terri Cox, Albert Conrad, Matt Ward, Sean O'Malley, and the CF Theater team for a wonderful performance of "The Book of Everything."
*Coach Hughes, Coach Arroz, and the Girls' Varsity Basketball team for a successful season and making the first round of playoffs.
*Annette Dixon for organizing the ASVAP testing.
*Jen Scott and the Cafe Staff for the wonderful staff breakfast on Valentine's Day!
*We burn more calories sleeping than watching television.
*The average person spends six months of his/her life waiting for a red light to turn green.
*Our eyes never stop growing.
*All calico cats are females.
*Elephants think humans are cute like humans think puppies are cute.
"The time is always right to do what is right."
– Martin Luther King, Jr.
"I can fit into my mom's wedding dress."   – Junior
"That panther has some gnarly toes."    – Junior
"The matchomatics survey match me with all my friends' boyfriends!"        – Senior
"I really thought Aretha Franklin performed during the Sweetheart Assembly!"  – Sophomore
11 of our wrestlers competed at Lower States this weekend at Chapin High School. They finished fourth overall, but four of them qualified for states! Noah Sritan (152) and Isiah Pope (106) are the 5A Lower State champions. Nazir Wynn (113) placed second, and Matthew Ashworth (120) placed third. Congratulations Panthers, and good luck at State!
What celebrity would you rate a "PERFECT 10"?
"Blake Lively" – Madi Stevens
"Harry Stiles" – Abby Kerwin
"Shakira"  – Jacob Mew
"Zac Efron" – Taylor Philo
"The Rock!" – Gonna Trotta
"Shawn Mendes" – Cassidy Duff
"Kane Brown" – Makayla Rose
"Selena Gomez" – Gregory Minaya
"Zendaya is a perfect 10 because she isn't afraid to put herself out there."  – Avril Loyd