Halloween
Hang on for a minute...we're trying to find some more stories you might like.
It was a dark Saturday night as my friend and I wondered into the movie theatre. We purchased our snacks and then grabbed our seats front and center. Ten minutes went by and the lights dim as the Halloween theme music began to play.   
The original Halloween film was released in 1978. It was about a boy named Michael who murdered his sister and was sentenced to prison. After 15 years of being locked up, he escaped and returned to his hometown looking for his next victim.
40 years later, now 2018, a Halloween sequel was released, and it blew my socks off.
The movie was filmed in Charleston, South Carolina, and it took a total of 38 days to complete making it. The film grossed more than $91 million, making it the highest grossing film in the franchise. The first Halloween movie grossed with $47 million.
This new movie still stars our favorite Michael Myers' victim Laurie Strode, played by Jamie Lee Curtis, except she is not the victim anymore. This time she is the killer and is determined to hunt down Michael for revenge.
The Halloween franchise has a total of eleven movies. They came out in 1978, 1981, 1982, 1988, 1989, 1995, 1998, 2002, 2007, 2009 and 2018. Jamie Lee Curtis has starred in five of the eleven movies.
The reason Halloween has survived still to this day is because of the music, the good old-fashioned suspense over buckets of blood and because Halloween is the essential popcorn horror film that has few equals, meaning it will never get old.
Halloween is full of suspense, gore, and thrills. It will keep you on your toes with jump scares and spooky music. I definitely recommend it if you are searching for a film that will give you a good scare; it is the perfect post-Halloween night.

About the Writer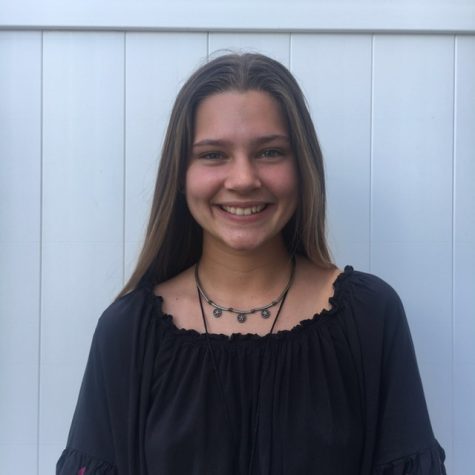 Shelbi Ankiewicz, Editor
Senior Shelbi Ankiewicz, is an editor for The Prowler; this is her third year on staff. Ankiewicz always has had an interest in writing, and she is excited...