Childhood Memories: Spongebob Squarepants
Hang on for a minute...we're trying to find some more stories you might like.
Creator of Spongebob, Stephen Hillenburg, passed away due to ALS on Nov. 26. Stephen was diagnosed with the disease in March of 2017; he was only 57-years-old.
ALS, (Amyotrophic Lateral Sclerosis), is a disease that affects as many as 30,000 Americans annually. With that, ALS is responsible for two deaths per 100,000 people.
The disease affects nerve cells in the brain and the spinal cord. This means that there is no muscle nourishment.
Over the years, Stephen has touched many people through the famous animation of Spongebob Squarepants of which he directed, produced and wrote.
"I would try and watch Spongebob whenever I could," said Sophomore Connor Meehan.
Senior Bryson Gore added, "My favorite scene was when Spongebob sang the Grill Song."
Although Spongebob is a cartoon, it is not limited to only children. People of all ages enjoy the show, such as Morgan Bane, one of our English teachers.
"I watched Spongebob every morning, every afternoon, every time I had a chance. I could quote lines right now. Also, Spongebob Squarepants contains an exorbitant amount of literary references! So, the more you read, the more you'll understand Spongebob," shared Ms. Bane.
As we remember Stephen Hillenburg, we look back at everything he has accomplished. He was an American animator, cartoonist and marine-biology teacher. So even before he affected people's lives through television, he was influencing others it in a classroom.
As Ms. Bane nicely said, "However, we all die… he is lucky enough to have his legacy continue on through a yellow sponge."

About the Writer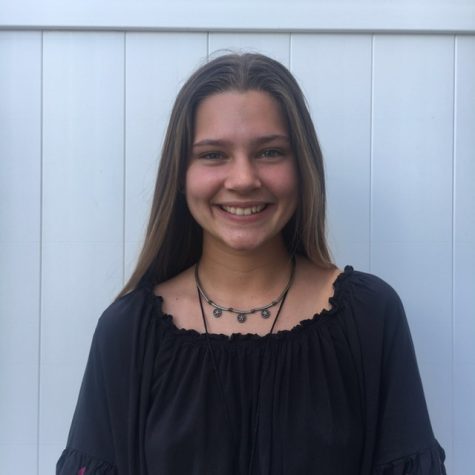 Shelbi Ankiewicz, Editor
Senior Shelbi Ankiewicz, is an editor for The Prowler; this is her third year on staff. Ankiewicz always has had an interest in writing, and she is excited...